Identity and landing page for a leading distributed ledger services provider
Introduction
We met Sean Hoge, Managing Partner of Genesis Block, at the Blockchain Forum in San Francisco, and quickly found we shared the same enthusiasm for blockchain and cryptocurrency technologies. The Genesis Block team were seeking a partner who could deliver a new website for them that accurately reflected their ethos of combining the dependability, industry access, and regulatory expertise of providing distributed ledger services with the flexibility, speed, and customer-centricity of a startup.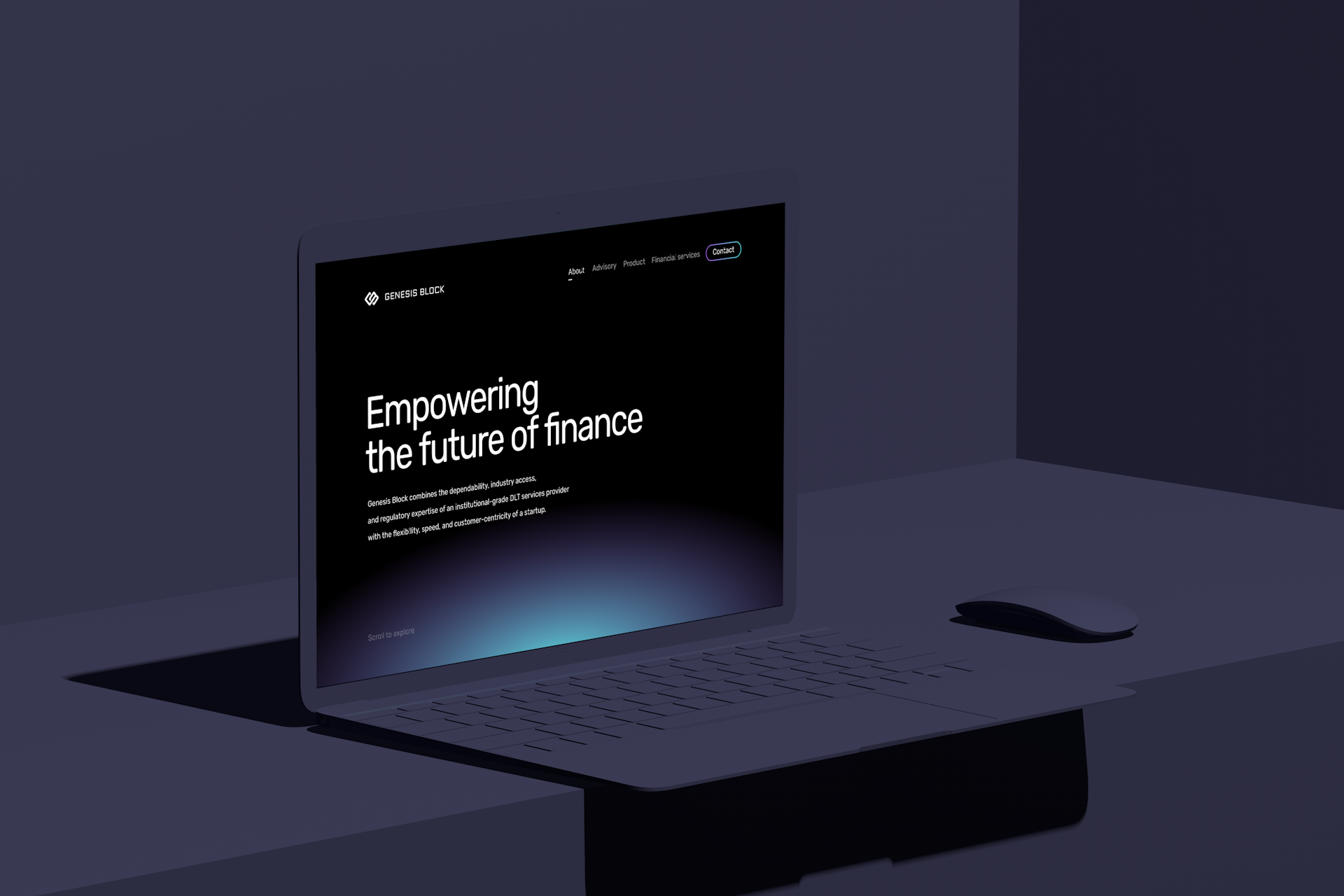 Design
We began by developing a distinctive brand identity for Genesis Block which could be applied to both digital and print media, and we worked closely with the client over the course of several iterations to deliver an identity that matched the client's vision.
Genesis Block offers alternative-placement services that are professional and comprehensive, and they invest in startups who are changing the financial industry and the ways that humans interact with technology.
The branding and design that we developed has at its heart a polymorphic block — literally a "Genesis Block" — from which distinctive geometric shapes emerge, develop and metamorphose, each representing the services and capabilities that it offers to clients.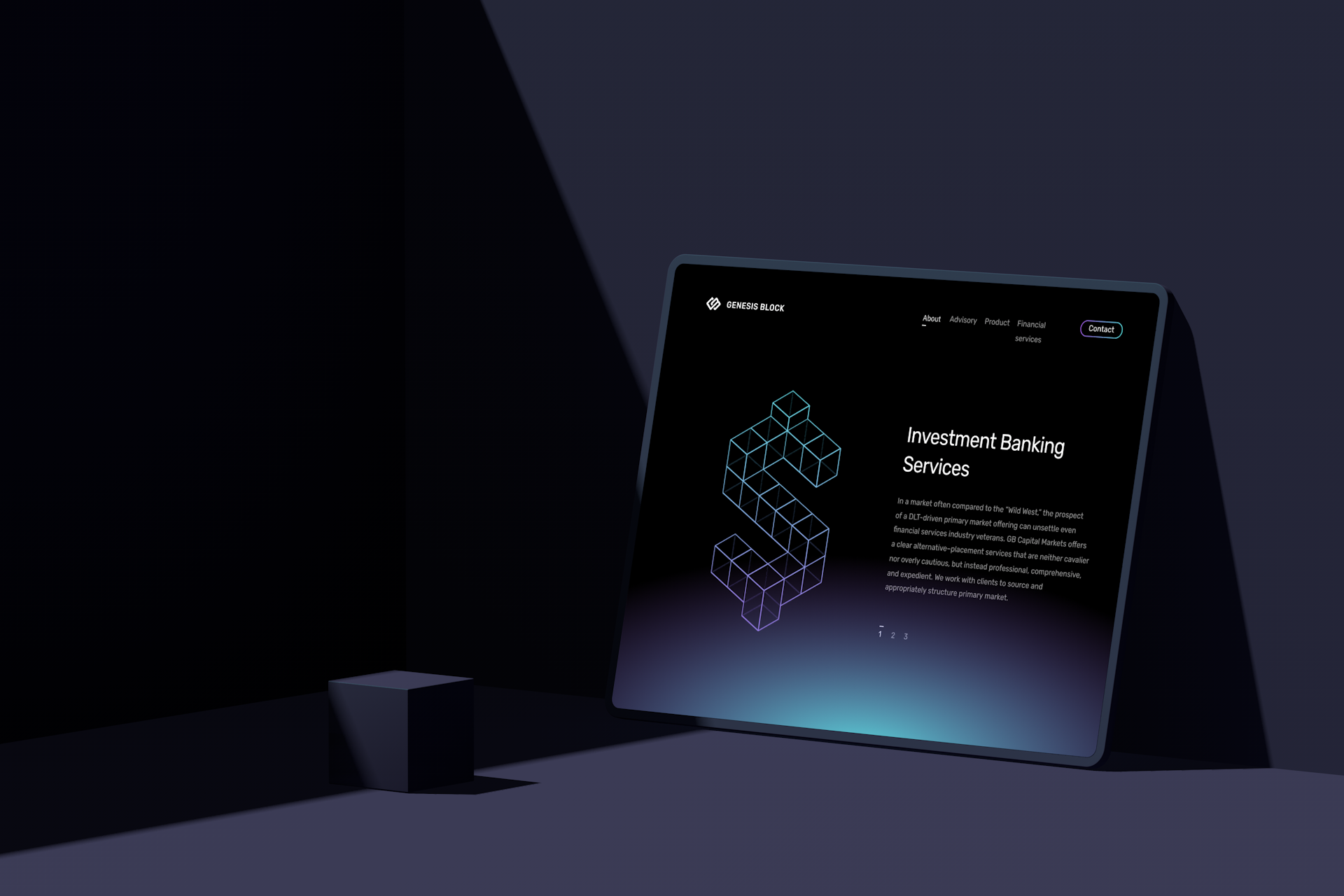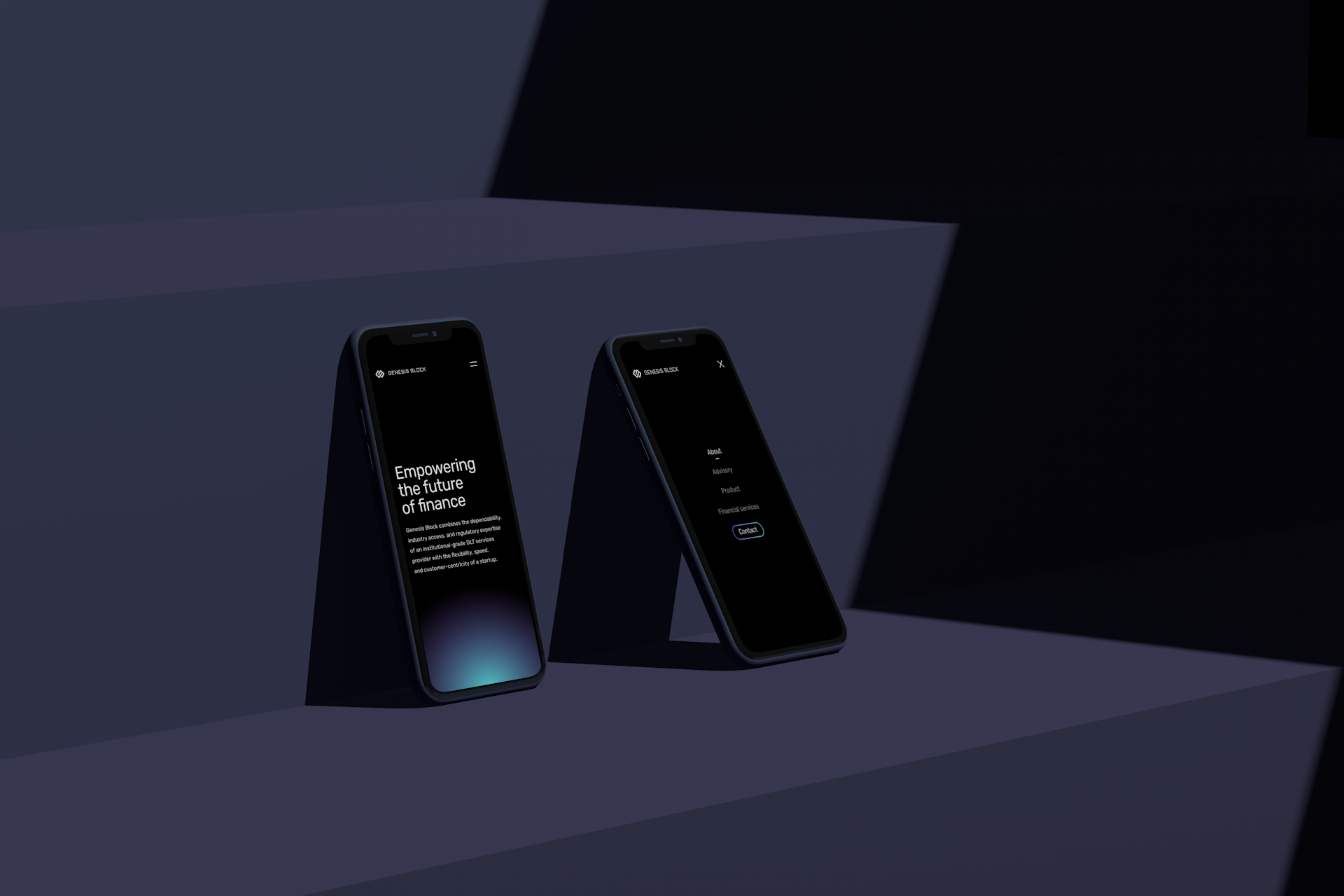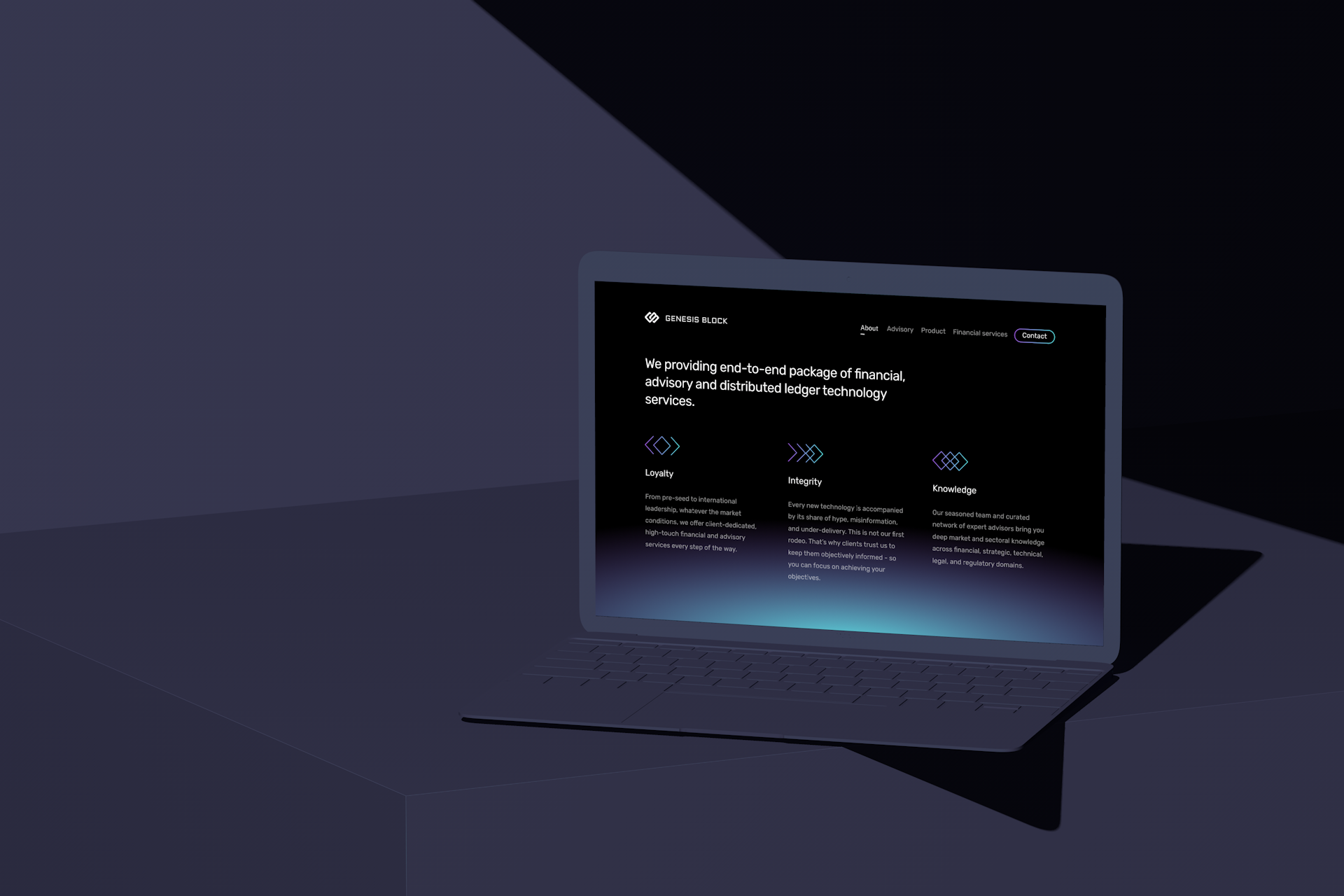 We knew that Genesis Block had built an expert advisory and knowledge-sharing network that brings together experts from across financial, strategic, technical, legal and regulatory domains and to drive customer base expansion, and so we leveraged Webflow's marketing and customer relationship management tools to ensure that their new site could be effectively managed and updated by the Genesis Block team to help maintain the network and develop new leads.
The team at Evrone delivered high-quality work. Internal feedback has been extremely positive. Their patience complemented their professional management style. Customers can expect a dynamic and creative team that provides strong value. I think they're underpriced. The value is spectacular for what we received.
Sean Hoge
Founder & General Partner at Starship.vc, Managing Partner at Genesisblockchain.io