Turning reality into a fairy tale with Fairytale CJM
It can be difficult for a client to understand how designers work. Sure, they don't have to. But they need to know what they're paying for, right? We at Evrone have tried to resolve this issue by creating the Fairytale CJM, which can explain in an accessible and easy way what CJM is and how it can be useful.
What is Fairytale CJM?
CJM (customer journey map) is a tool that illustrates the interaction with the service from the point of view of the client. This is a diagnostic tool that does not solve problems, but instead helps to find them. CJM shows step by step how the client uses the service and what problems they might face in doing so.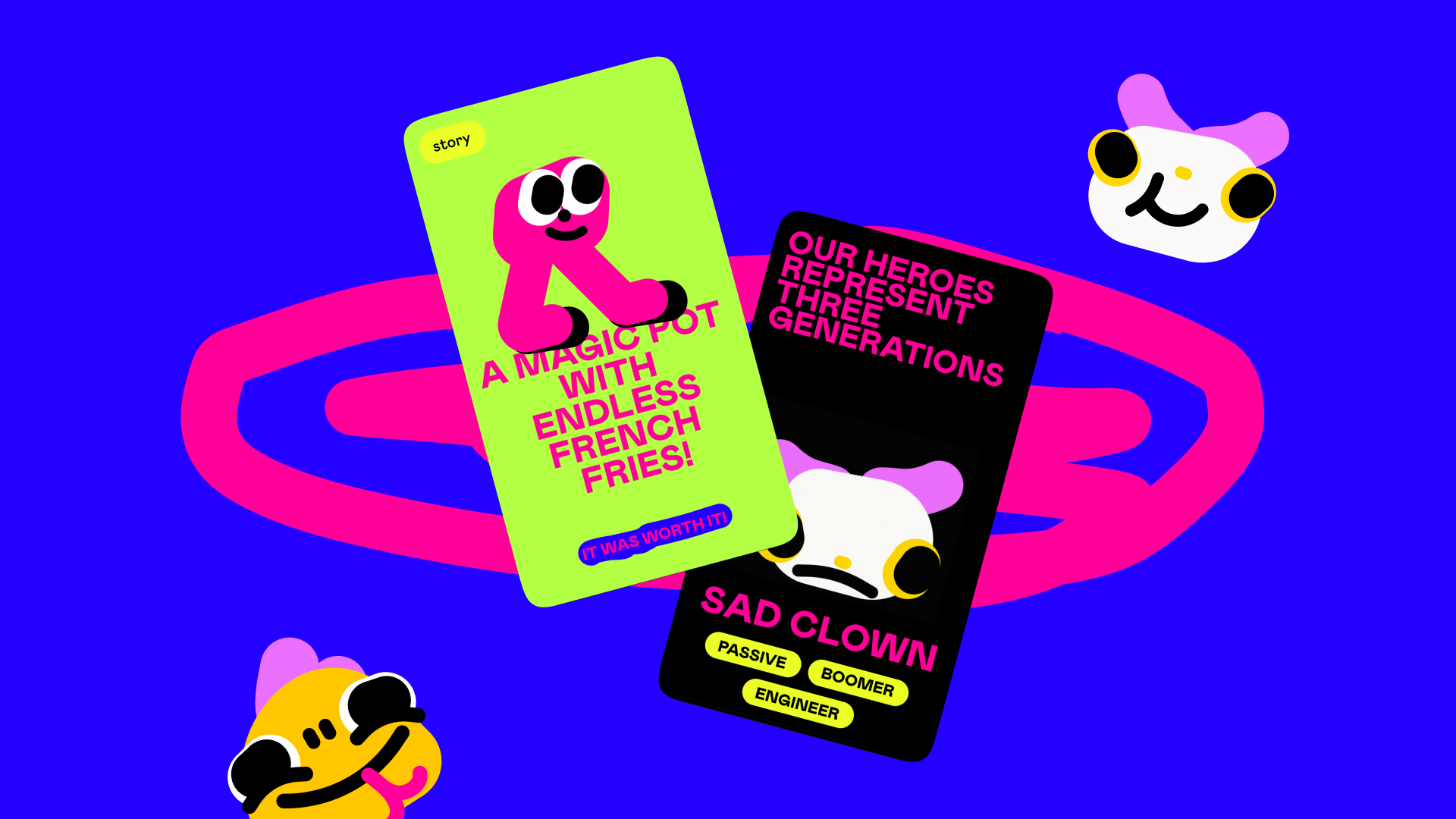 Drawing up such a map is a special process with its own methodology, which takes into account different groups of users and different scenarios of their behavior. This is what its value is: with the help of CJM, we help the client and their team to look at their product with someone else's eyes.
Why is this needed?
Usually, clients come with a general problem, not a specific request. Therefore, you first need to study what the real reason for the problem is and then offer tools to solve it.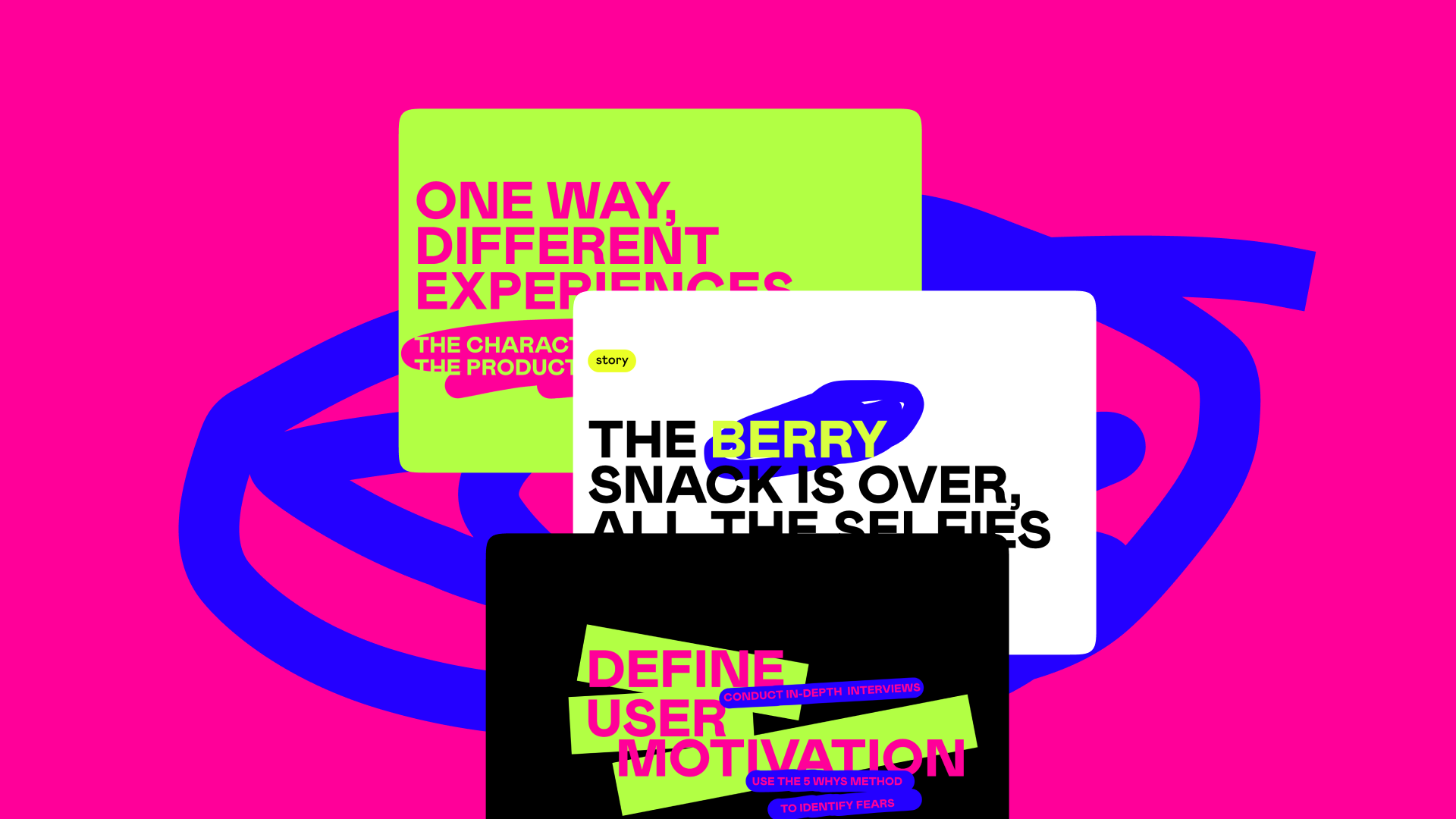 But it is not easy to convince the owner of the product that certain manipulations are needed for diagnostics. You can give a presentation, prepare a thick report, utter clever words, and still not get through to them. Or, you can simplify it as much as possible and show it with a clear example. For instance, as a fairy tale.
This is how Evrone's Fairytale CJM project was born. It shows what CJM is and how it works, in an accessible and entertaining way.
What does it look like?
It is based on the story of three fairy-tale characters who go through a magical labyrinth. These are the Sad Clown, Snow White, and the Snake. Each has its own set of characteristics.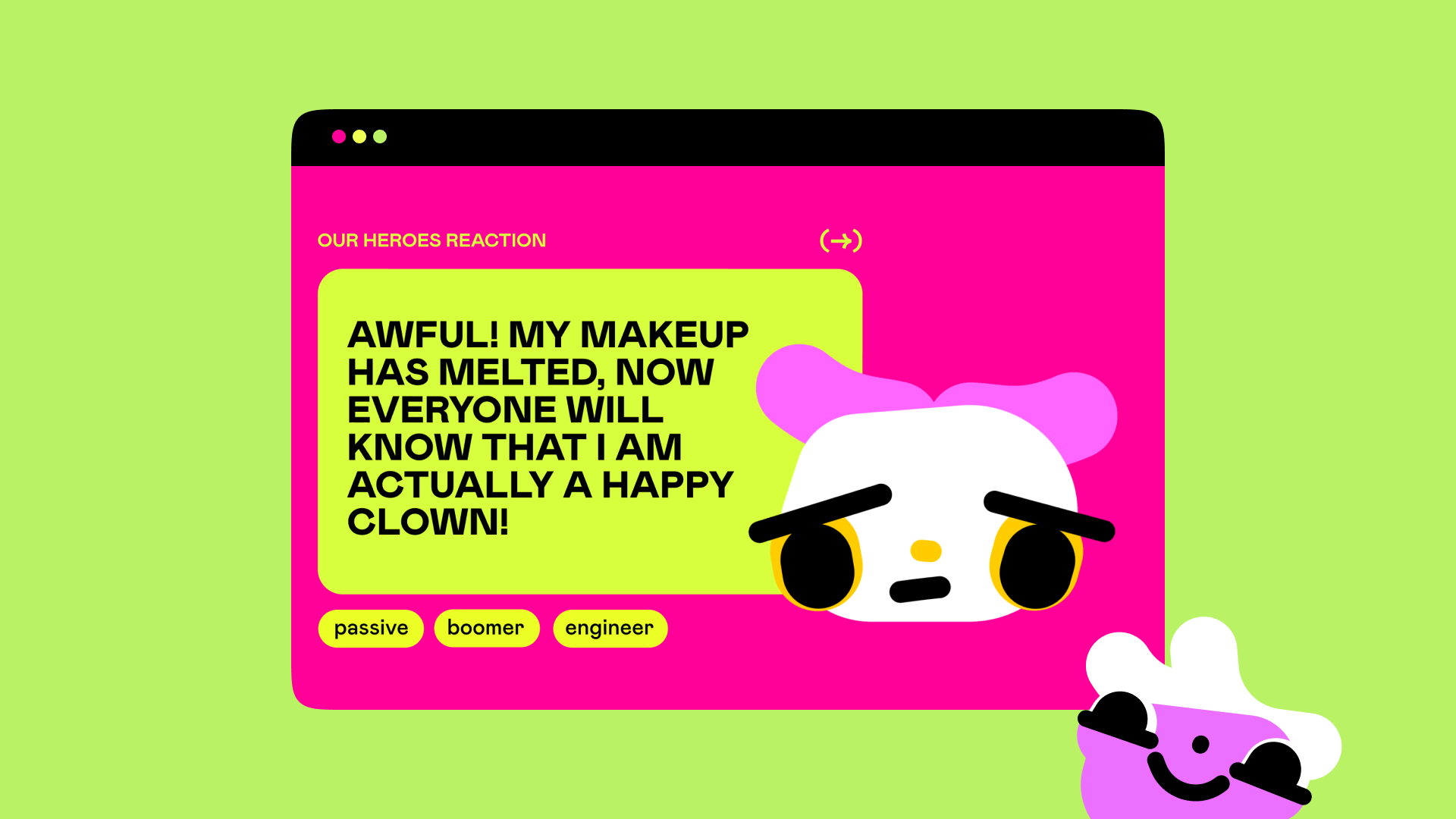 So, Clown is a skeptical, adult techie, Snow White is an active student from the TikTok generation, and Snake is a millennial who loves club life.
This is an obvious metaphor for different groups of users and the service, which, for each of them, is a mysterious labyrinth. To achieve the goal, they perform the same actions, but due to different characteristics, they react differently to each scenario. For example, the Snake is indignant when asked to bite his elbow, because he doesn't even have arms! And the Sad Clown, as a whole, is not ready to make any movements.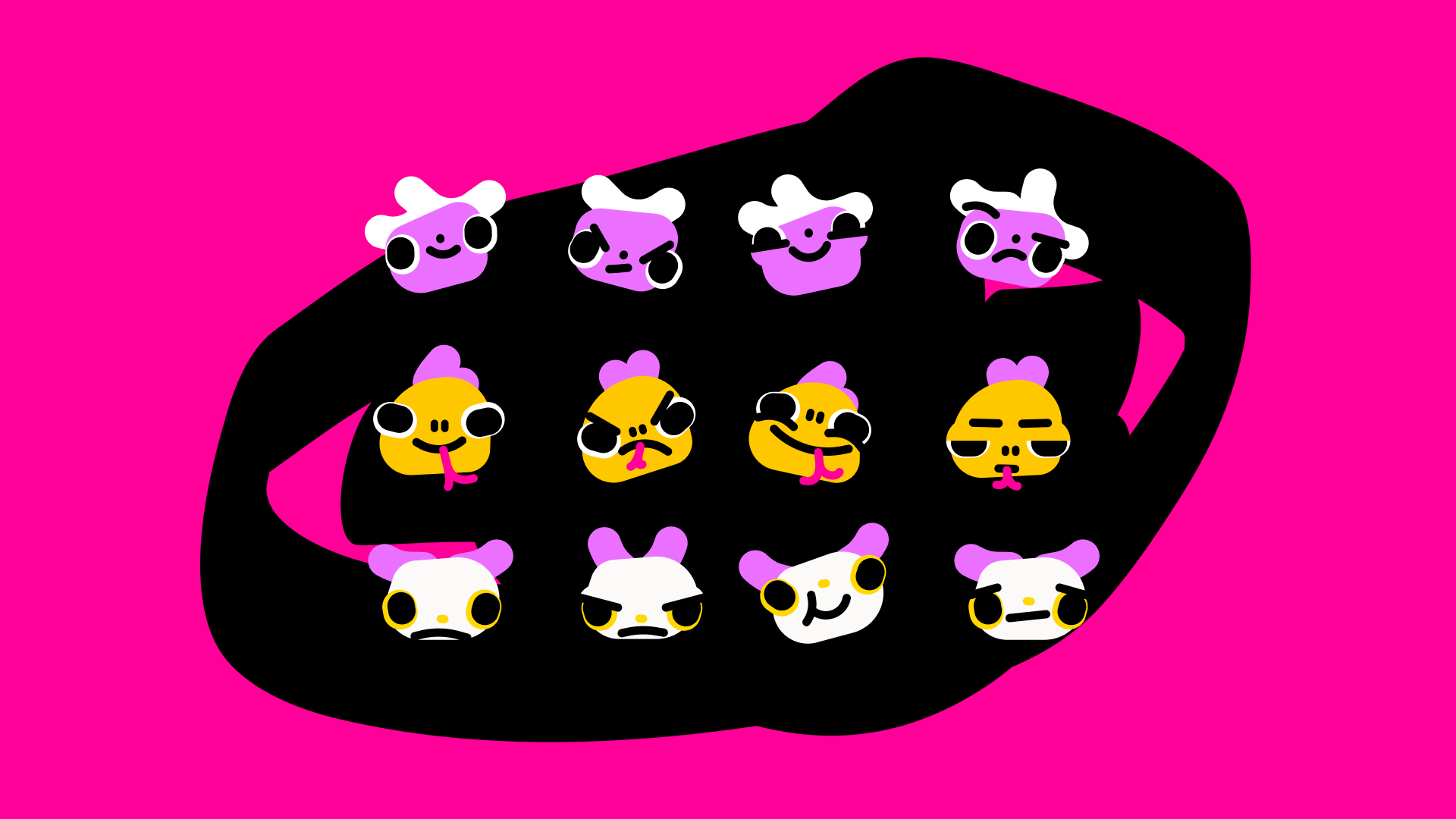 After each step, short explanations from the CJM methodology appear. So, the motivation of the user can be discovered using the interview and the method of Five Whys. And do not forget that the more barriers come up on their journey, the lower their loyalty is.
What does it do?
We made this project about CJM because it is one of the most useful and popular tools in the work of a designer. Not a single large service can do without such a map.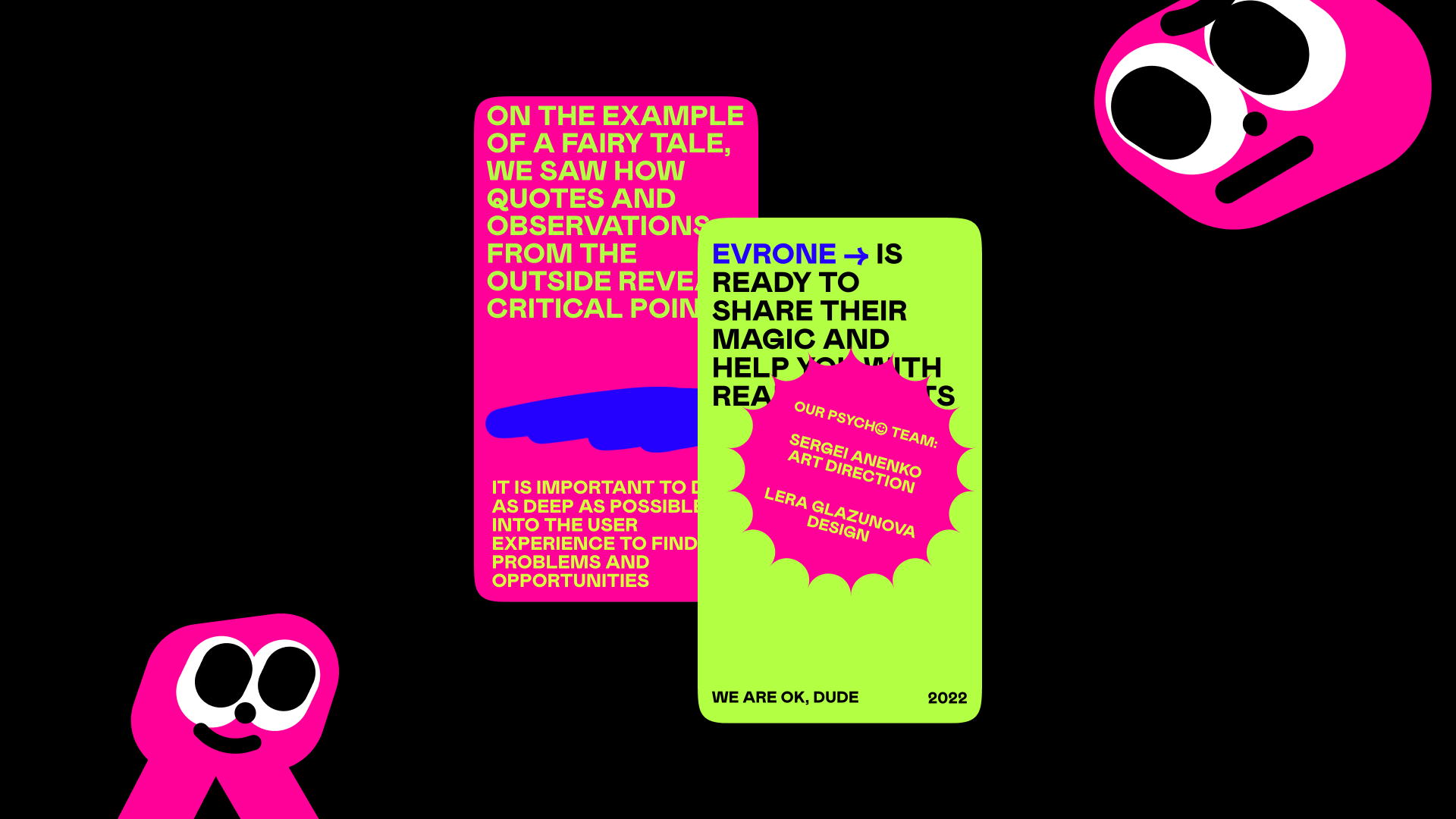 In creating this project, we, first of all, natively explained to the client what CJM is all about. Second, we tried to convince them of the usefulness of such an analysis. Third, we showed our own expertise and experience. We not only conveyed the idea cheerfully, but also showed that we can do it in an entertaining way, understandable for a wide audience. And, of course, we showed off our graphic skills, receiving several design awards.
If you want to take your product or service to the next level and find new growth points, we can help! Evrone not only knows how to develop technically complex products, but also helps to make them simple and user-friendly. Just fill out the form below, and we will be in touch with you as soon as possible.
We care about finding a clear and adequate language for different audiences. With this project, we are trying to show that it is possible and necessary to talk about complex things in simple and interesting language, and even in an entertaining way. We try to be clear and to explain, in a simple way, the value of the work we do and the value of different stages of the product development process.
Sergey Anenko
Art director of the Fairytale CJM project