A practical guide to organizing successful machine learning meetup
Machine learning meetup, the second Meta/conf event this year, was held in Voronezh on May 25. Evrone as organizer, together with companies-partners, made a Machine learning meetup as bright and intense as possible. Almost 300 people came to the meeting to hear experienced speakers. We have prepared a video report to let know more the machine learning meetup.
We decided to change the format of the venue, getting away from the concept of the conference room. We chose a place that has not only the area for conducting performances but a cafe area and an open-air terrace so guests can discuss the reports in a pleasant way.
We have invited technology leaders with different specialization so visitors could know about machine learning technology from a variety of perspectives. Among the speakers were guests from Moscow and we also had a teleconference with a speaker from Bulgaria.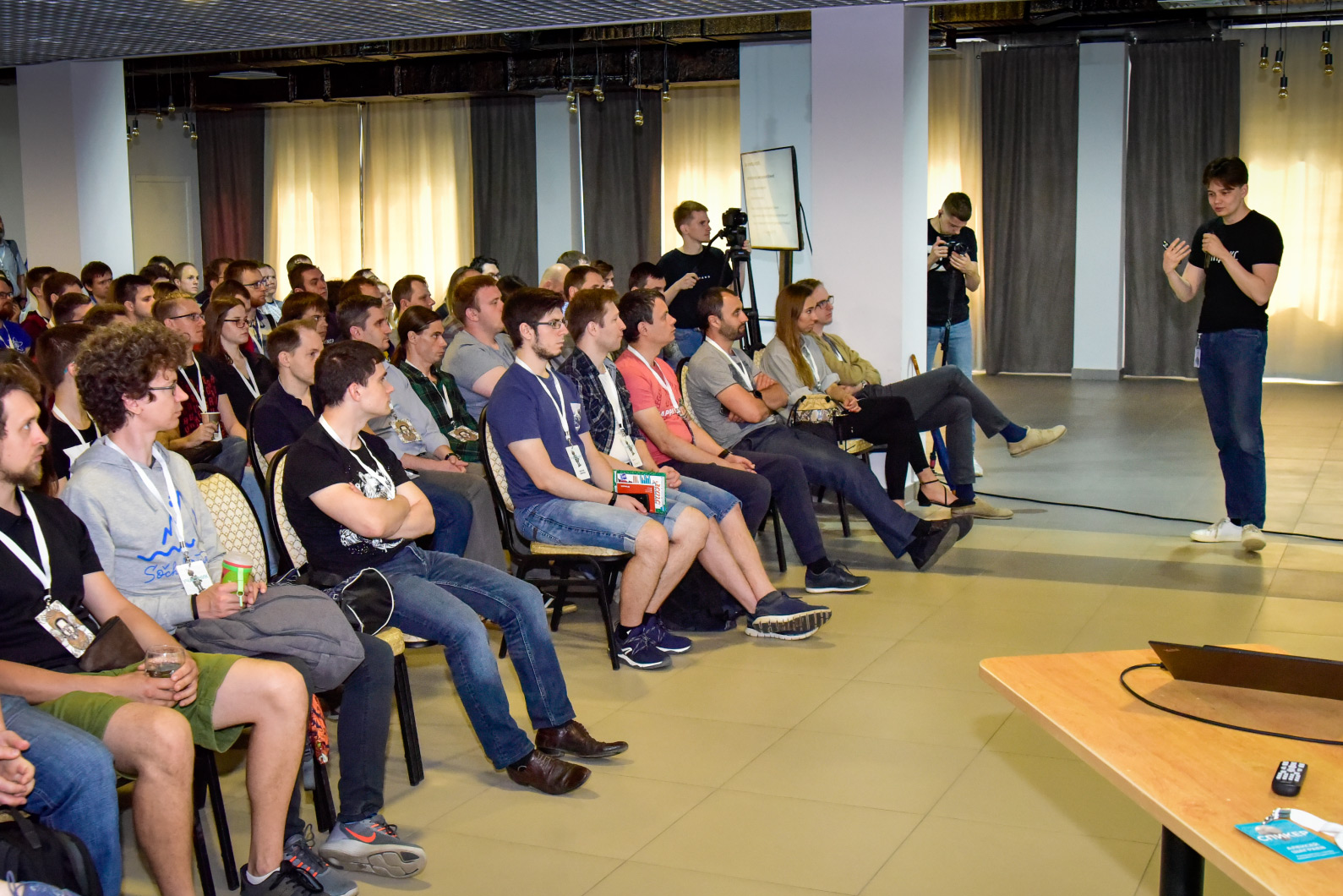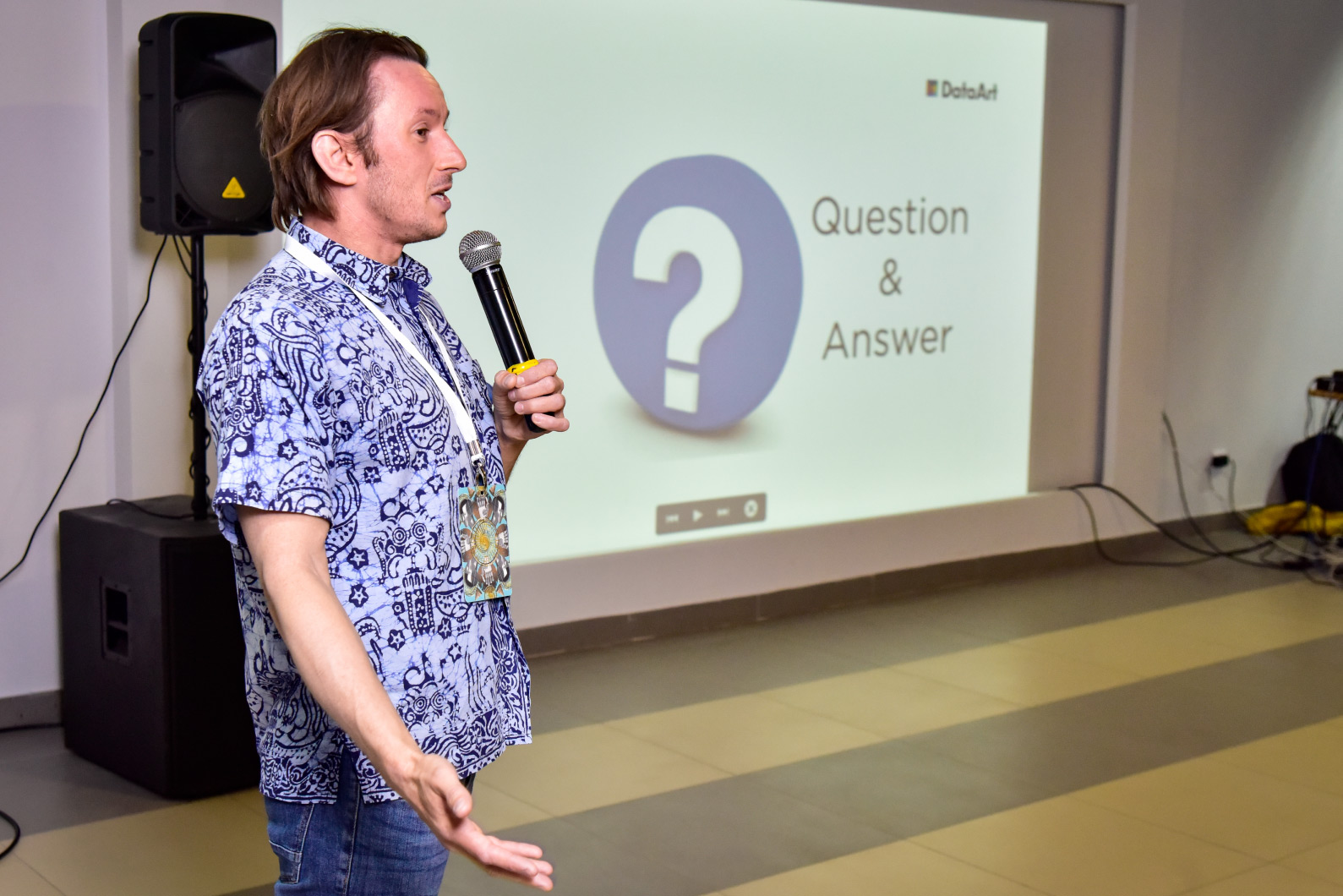 The reports presented at the Ruby meetup can be viewed on the YouTube channel of Meta/conf. Here are the links to the videos:
Aleksey Shagraev, Head of Development, Yandex. Search Artificial Intelligence: A Retrospective and the Future
Dmitry Sobolev, Senior Developer DataArt. How to test artificial intelligence solutions
Alexander Mazalov, Managing Partner, Mazalov, Khromova and Partners. The right of autonomous smart systems. How society regulates an unmanned economy
Stanislav Protasov, Deputy Head of the Department of Theoretical and Applied Informatics MIPT. Machine learning isn't ...
Anton Dolgikh, DataArt Expert on Health AI Projects. Neural network probabilistic model of natural language
Max Zhdanov, Vice President, Tourism and Transport, DataArt. Machine Learning in Travel, Transportation, and Hospitality
What is Meta/conf?
Machine learning meetup is part of Meta/conf event series. Meta/conf is a project of Evrone, which we carry out with the support of our beloved partners. We believe that cool events for developers should be held all over the world and we want to "change the meta" by organizing IT events in Voronezh.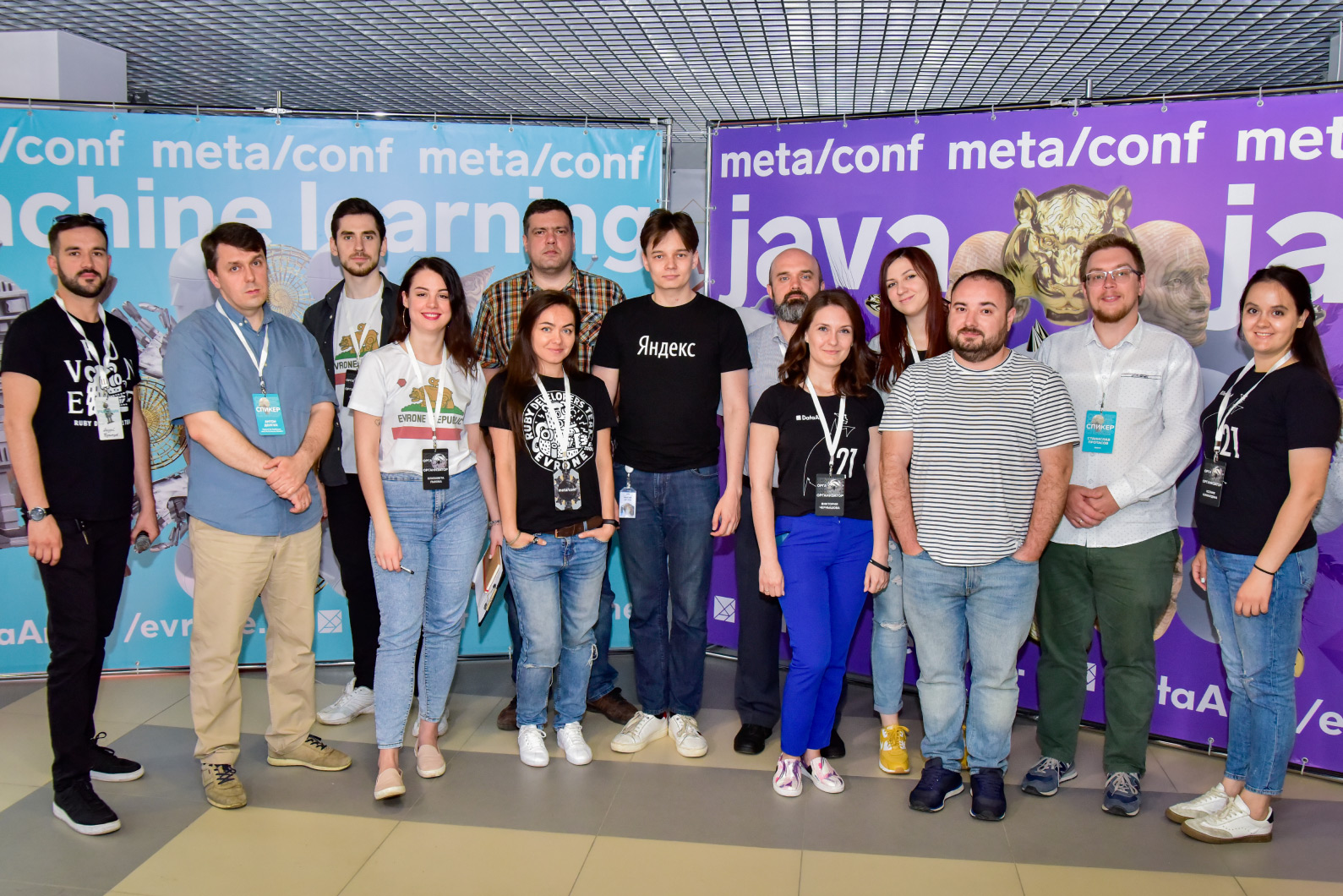 Participants of the conference have a chance to communicate with top experts, gain new knowledge and then put this theory to work. We believe that speaking about the key issues in the industry remains the most effective way of transmitting information to the audience, and by supporting Meta/conf we make a significant contribution to improving the region's IT ecosystem.
Anton Dolgikh
Head of AI, Dataart.com — Software development company