Automated system for online advertising
The challenge
The client who approached us was engaged in SEO since the beginning of the 2000s. As the company grew, the number of employees and projects increased, and the amount of routine work that had to be performed to meet the requirements of search engines grew notably. At that time, Evrone already had experience in developing automated systems for website promotion, including such services as PromoPult (ex. SeoPult), SeoPult.PRO, Linkfeed.ru and Trustlink.ru.
The client's company decided to optimize part of the routine work of the specialists who were responsible for selecting advertising sites and placing links on other websites. The client's company was widely known in Russia and had offices in Poland, Thailand, Hong Kong, and the USA. The new product, called UpToPromo, was to be designed for countries in Southeast Asia.
The solution
We helped the client build the UpToPromo, an automated system for website promotion and link building. While developing it, we analyzed the massive amounts of data and determined the leading strategies and schemes in ranking and optimizing sites for the Google search engine. Besides, the system had many filters and settings, which allowed users to work both in automatic and manual mode. The system automatically selected the link placement sites for the client's project according to the following metrics:
The relevance of a website to a promoted resource
Geographical, linguistic and domain characteristics
Outbound links to other resources
Website credibility (TrustRank)
Monthly traffic
Domain age
The interface & development
We developed the interface of the UpToPromo system, taking into account the fact that thousands of people would use it every day, both webmasters who need a large number of filters and opportunities for independent company settings, and the amateurs who were starting to promote their websites. In the account, the users could upload reports and data such as key requests to the system.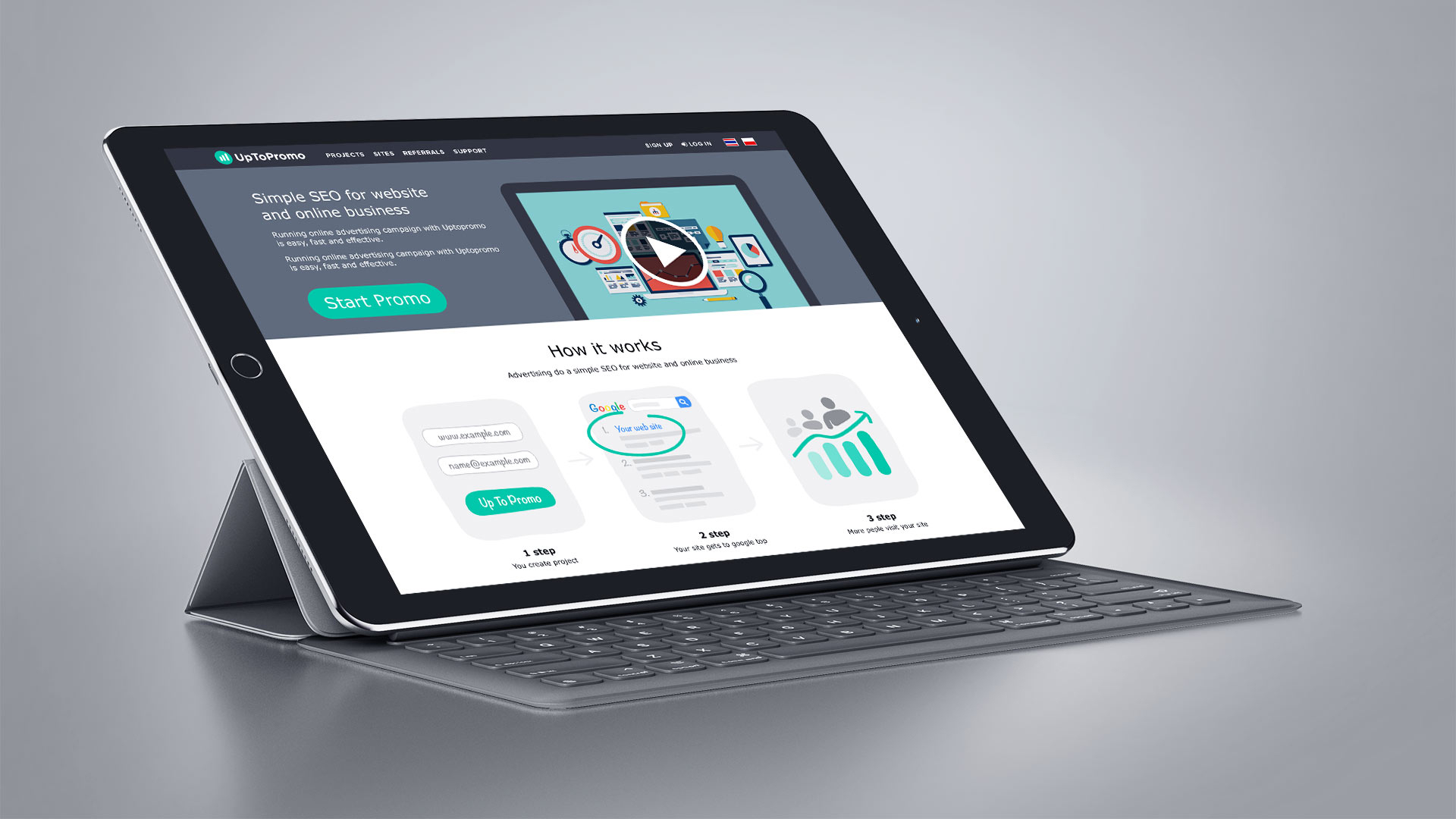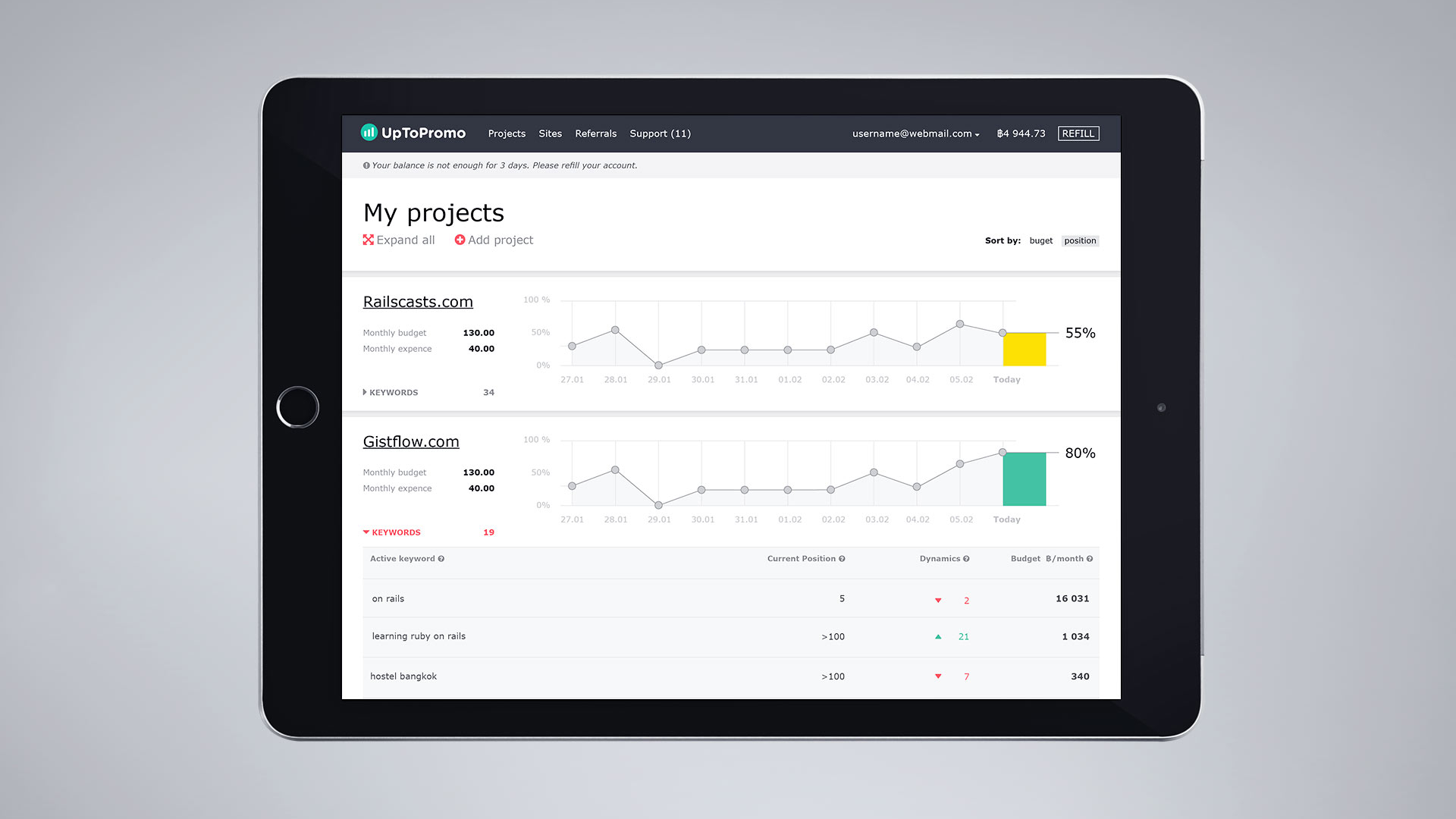 Evrone has developed the backend and build the architecture of the system. We helped the client make a powerful parser of websites, where the system independently selected the most highly rated and trusted websites with the highest traffic according to predetermined indicators. Link placement was also automated, and users no longer had to negotiate with the webmasters of advertising sites.
We integrated a convenient payment system into the link purchase system. It allowed the users to recharge the balance, transfer the funds in a convenient, simple, and safe way. We developed a unique solution to solve the business tasks of our client taking into consideration the user logic and all the requirements of search engines that UpToPromo was created for.
We are glad that the service is widely-known and used by a large number of online marketing specialists, which helps our client generate constant profit.