How we built frontend community in a million-person city
We hold events devoted to frontend technologies to share our deep knowledge of the technology
Frontend is the first impression that we get from any product, whether it's web or mobile. How to hold this first meeting with the product so that the user gets only positive impression from your application or service, and gets amazed by its speed and reliability?
To find an answer to that question and find out what is going on in the frontend world we have held the Frontend meetup, which was a part of the Meta/conf conference. You can get an impression of the event and listen to the reviews of the attendees in the video report that we have prepared.
At the Meta/conf meetups we have a tradition. Every time we change the location of where we hold them. This time we invited guests to a spectacular  "Site 1900 - VINZAVOD". This was a historic building built in 1900, and until recently, wine was bottled here. The attendees received gifts and prizes from Evrone and our sponsors. The reports presented at the Frontend meetup can be viewed on YouTube channel of Meta/conf. Here are the links to the videos:
Grigory Petrov, DevRel at Evrone. Nuxt.js: a million useful things for Vue.js frontend
Andrey Goncharov, Senior Software Engineer at DataArt. React: lifting state up is killing your performance
Anton Zelensky, Lead Software Engineer at Epam. Frontend microservices
Mikhail Kondratiev, Fullstack developer at КРОК. UI Intern-testing without barriers
Roman Enikeev, Development Lead at DataArt. Atypical Angular: performance, flexibility, customization
What is Meta/conf?
Frontend meetup was part of the Meta/conf event series. Meta/conf is a project of Evrone, which we carry out with the support of our beloved partners. We believe that cool events for developers should be held all over the world and we want to "change the meta" by organizing IT events in Voronezh.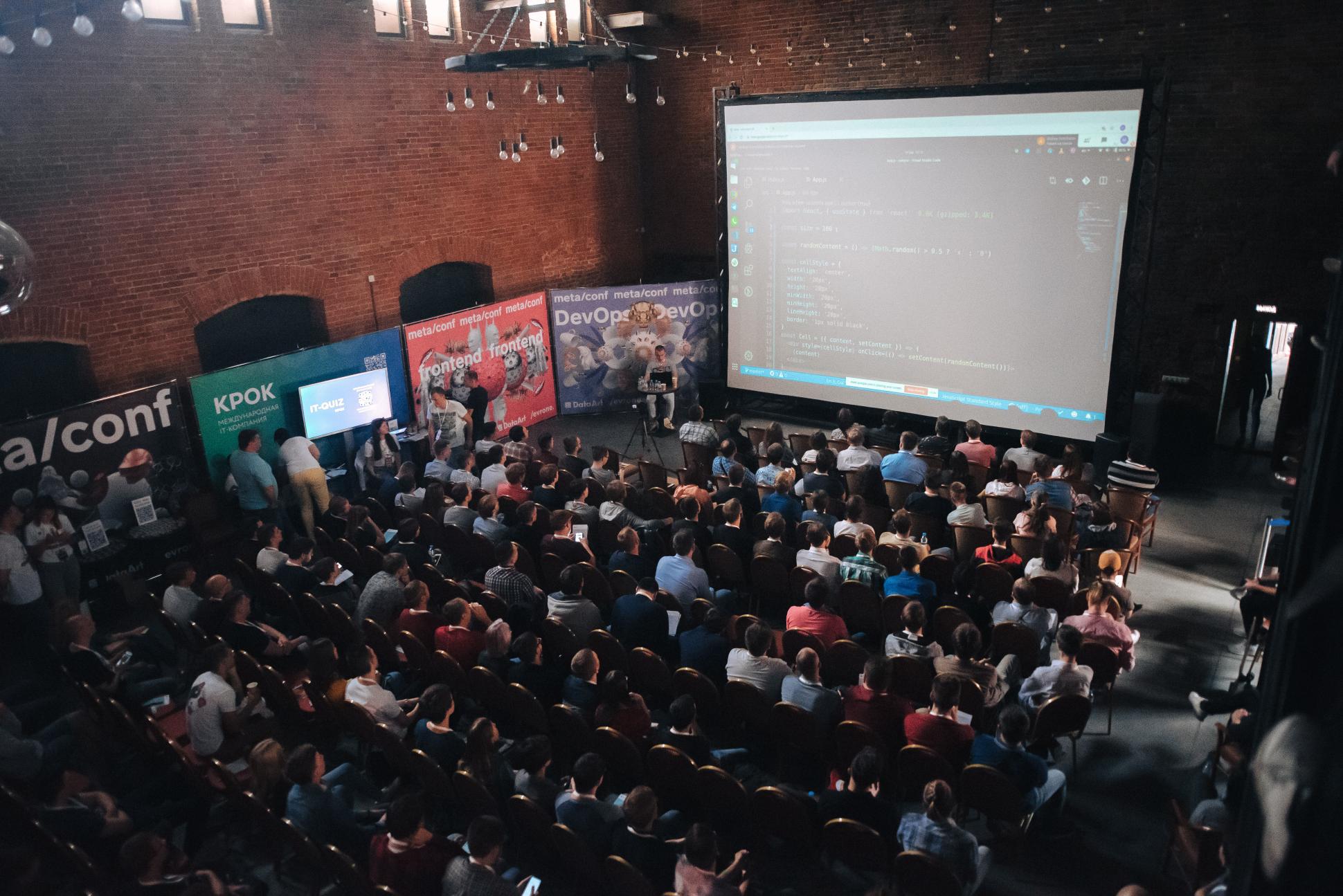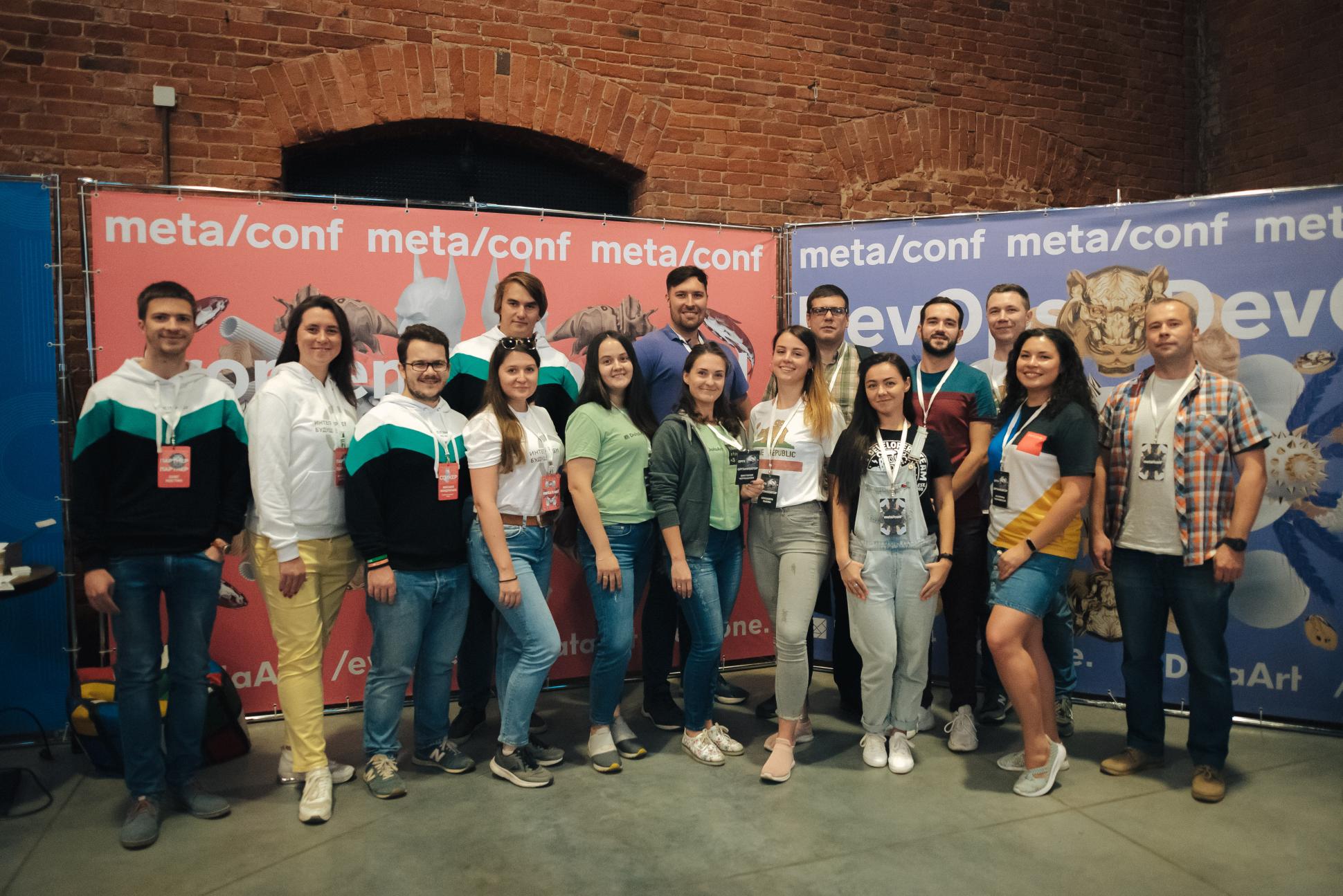 The aim of IT communities is to provide participants with useful information and learning resources, give an opportunity to introduce innovations and build a career in IT. That's why we actively support the Meta/conf series of events. We choose trending technologies and approaches in programming as the topics of the meetups and make events open to anyone who is interested in IT.
Elena Fedorova
HRM Director, Voronezh DataArt development center
The great part of the event is that it makes people think in a different way and encourages them to reflect on their professional knowledge and the path they want to follow in their frontend development career.
Anton Zelenski
Lead Software Engineer, Epam.com — Software development company