How to successfully host a regional IT conference in the midst of a lockdown
Evrone, along with other IT companies, organized a multi-stream conference about different technologies, discussing Python, Ruby, Rust, Java, Go, Node.js, and .NET. Read an article to find out the details of the conference.
Evrone has an office in the city of Voronezh, Russia, along with many other IT companies. But, there was no big professional IT conference held in Voronezh. We decided to fix this with ITea Conf, an event where you can learn, share expertise, and engage in networking.
The original plan
ITea Conf was organized by Evrone, DataArt, DSR Corporation, Quantori, and the BeerJS enthusiast community. We decided to make a multi-stream conference about different technologies, so that every IT specialist would find something interesting there. For the frontend and backend streams, we discussed Python, Ruby, Rust, Java, Go, Node.js, and .NET.
We originally planned to hold the conference offline on October 31st, the day of Halloween. According to the plan, we would listen to reports and engage in networking during the day, and in the evening, we would celebrate All Saints' Day with drinks. But suddenly, a new lockdown was announced.
Going online
We decided not to cancel the event, but to move it online. Evrone has experience in hosting large professional online conferences. We held Ruby Russia 2021 in September, setting a new standard for online events. You can read about it here.
Both for Ruby Russia and for small weekly meetups, we record reports in advance in the studio. This is our know-how, which is highly appreciated by audiences. These reports are pleasant to watch, as we shoot them in HD quality in a beautiful studio with an interesting background and good sound. At our events, there are no problems with communication — everyone can see and hear the speakers equally well.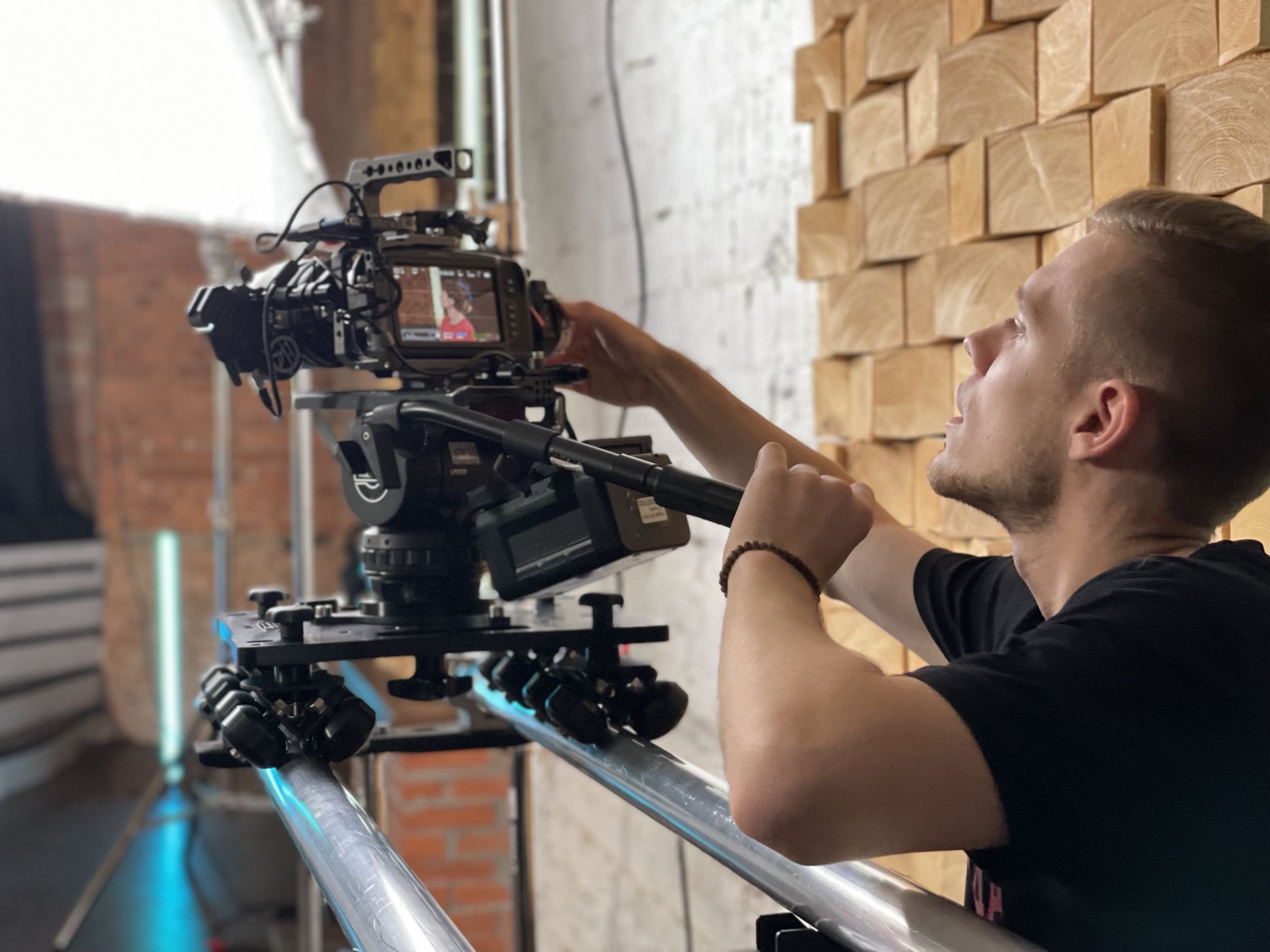 For speakers, this format also has a number of advantages. All unsuccessful takes can be re-recorded, and there is no need to worry that, in the midst of a speech, a cat will come into the frame or the door will open. We organically embed all slides and illustrations into the video, so that the report is informative and complete.
For ITea Conf, we had to urgently organize two shooting days in Moscow and Voronezh, so that all the speakers could come and record in a city convenient for them. We were lucky that they all agreed to speak online. For most of the speakers, this was their first experience in studio filming, but everyone was very pleased with the process and the results.
We conducted a live Q&A session after each of the speeches, where the stream moderator and the speaker answered users' questions from the chat and discussed related technologies.
The program
In total, the program included 19 reports, which we divided into two streams: frontend and backend. Below, we will tell you more about several of them.
Evgeny Raschepkin, from Evrone, presented an extended version of his talk from Ruby Russia. Due to the strict timing of the last conference, a lot of interesting things had to be cut out of his report, so at ITea Conf, he gave a "director's cut" version of the report, returning everything that was omitted. Evgeny talked about the work of modern Ruby applications under load, about the ractors and fibers that appeared in Ruby 3.0, and what, from an architectural point of view, the "matryoshka of concurrency" now looks like.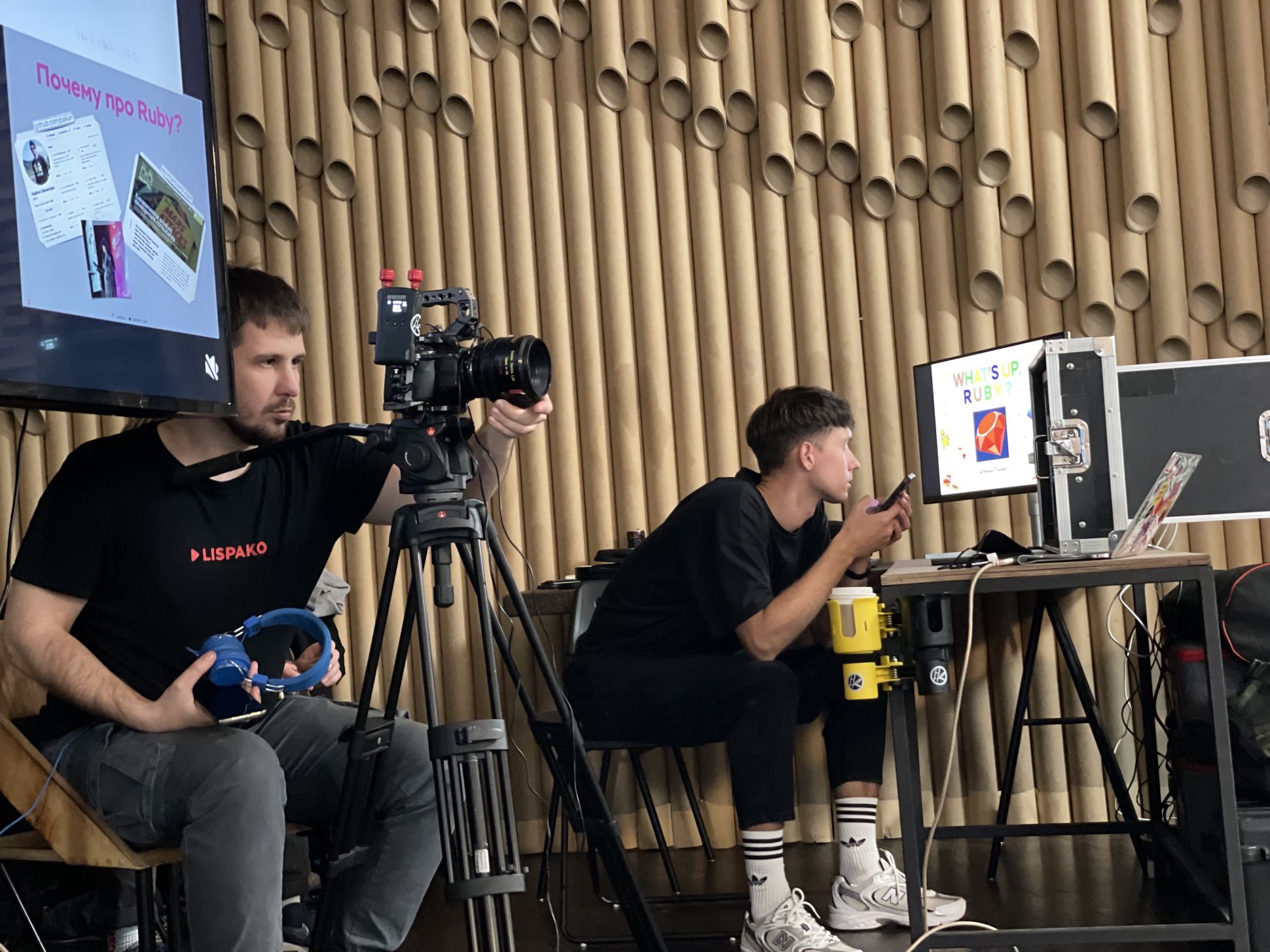 One of the main representatives of the Russian Ruby community, Vladimir Dementyev, from Evil Martians, spoke about Ruby in 2021. In addition to differences from other popular stacks, such as Python, PHP, Java, and C #, he touched on the future of Rails, especially the anticipated Hotwire, which could revolutionize full-stack development. Vladimir themed the report, which was originally prepared for a live performance, in the style of Halloween.
Andrey Tikhonov, from Quantori, prepared a truly in-depth report on the internals of the Python interpreter, and how you can optimize the code by manipulating its intermediate representation, abstract syntactic tree, and bytecode. This is a way of solving rather specific problems, but during the discussion, the participants determined other situations in which this approach would be useful.
Artyom Innokentiev, from Evrone, repeated his talk from PyCon, where he took fourth place in the ranking of the best performances. Reports from PyCon are not publicly available, but now you can watch it in studio quality directly on YouTube. Read more about the talk and our presence at Pycon here. Other speakers discussed the report in the comments, and pattern matching became a new and exciting topic for many.
Nikita Sobolev is a real star of the Python community. He is one of three Russians who have been awarded the GitHub Star for their contributions to open-source. Nikita talked about type classes that are rarely implemented at the syntax level, but with the help of frameworks and libraries, they can be used almost anywhere. The report turned out to be huge and took almost the entire allotted time, and Nikita had to answer users' questions in writing in the chat.
Andrey Melikhov talked about lambdas. They are used for breaking up your code into very small pieces, in fact, functions. They can be uploaded to the cloud, where they run independently of each other — in parallel and in large quantities. Previously, the approach was used for point optimization, as an alternative to rewriting in Rust, but Rust ran on its own servers. And lambdas can be run in paid clouds, which will allow you to easily and cheaply survive the peak load. Andrey suggested building applications entirely on lambdas as a backend development tool, and even showed several examples of such a complex architecture. In the comments, the topic caused a real storm, and the discussion was very interesting.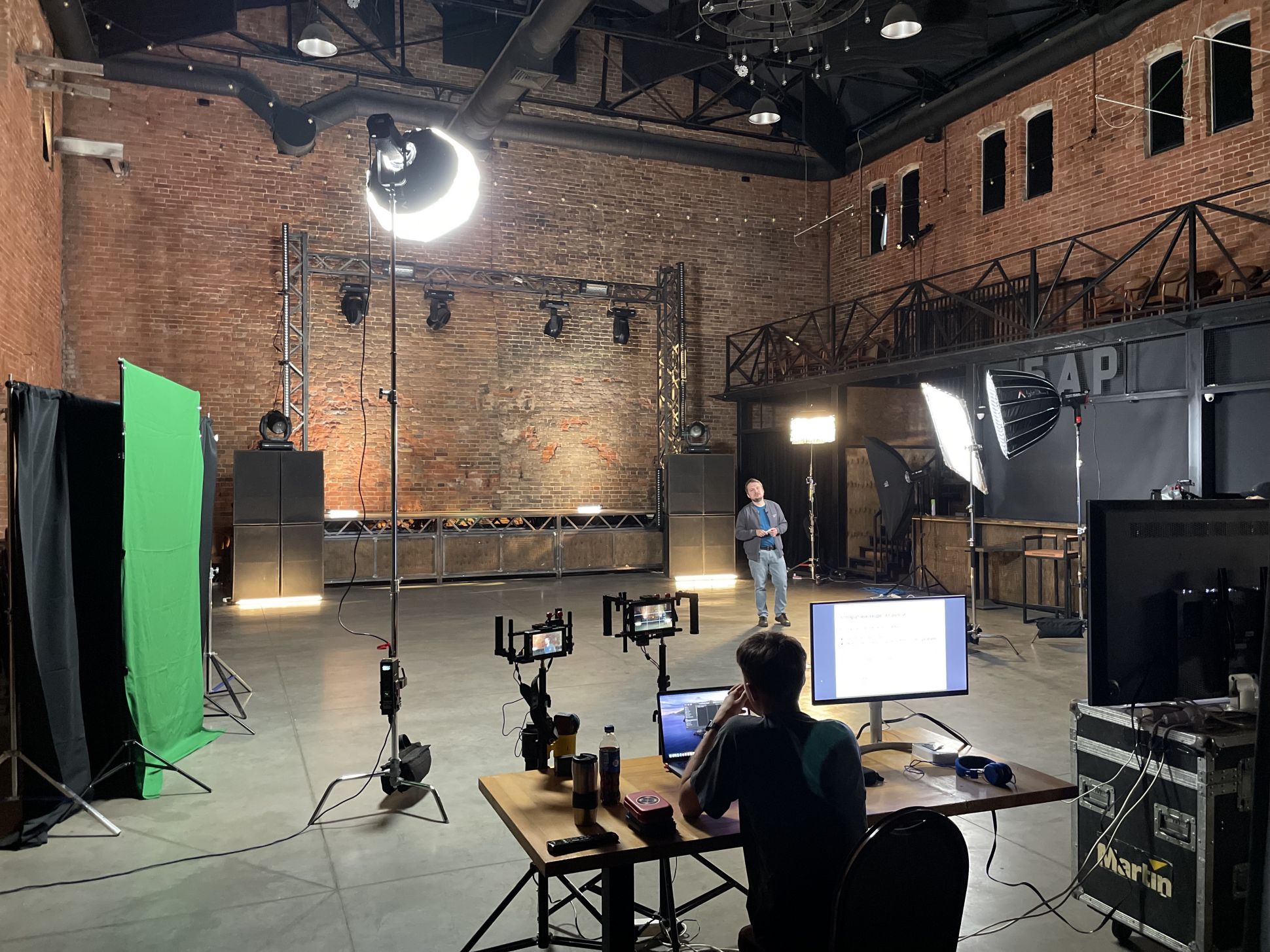 Kirill Vershansky was in charge of the scientific part of the conference, giving a presentation on context-sensitive topologies, using JavaScript as an example. The lecture was theoretical but perfectly complemented the practically-oriented program. The Q&A session turned out to be interesting. The stream moderator, Grigory Petrov, was at the Merge offline conference in Innopolis. And, as it turned out, Kirill was also there, so he answered questions from the studio in Innopolis, sitting next to Grigory. Unfortunately, this was the only offline episode of ITea Conf.
The result
Despite the transfer of the conference online, it attracted a lot of people — 1,869 registered users. This is an amazing result for what was originally intended to be a regional conference. We noted that most of the viewers came to see specific reports, and this is a common practice for multi-tech conferences.
The organizers did not leave the participants without entertainment. Evrone invited guests to recall pre-covid travels, and DataArt — the events of Frank Herbert's "Dune". Guests of DSR Corporation and Quantori competed in the knowledge of professional memes and biohacking. And all of the winners received awesome prizes.
What's next?
We plan to make ITea Conf a regular occurrence and are ready to announce the next event. In May 2022, we will gather in Voronezh for the ITea Fest. For the festival, we will prepare a lot of entertainment and networking sites, as well as new formats for performances. Of course, we expect to hold it offline in Voronezh. Follow our updates for more information!
Holding such events in the region is very important. They help you "to show yourself and to see others" — to get acquainted with colleagues from other companies, share experiences, just have a good time. The pandemic has changed everything, but at Evrone, we have learned to live in the new reality, and we hold online conferences that are not inferior in quality to offline ones.