Evrone at PyCon 2021: What we talked about, and how we prepared
IT conferences have de-virtualized, and our team visited one of the largest Russian Python conferences - PyCon. This article discusses how we chose the topic for our presentation and how we prepared our speaker using a special methodology developed at Evrone.
PyCon is one of the three largest professional Python conferences in Russia. In 2021, it was held on September 5-6 in the Moscow region. Around 500 developers, including those working at Evrone, took part in it.
What is PyCon?
PyCon is held by the IT-People career agency, which, as the name suggests, specializes in recruiting for IT companies. The difference between PyCon and other large Python conferences (Moscow Python Conf and PiterPy) is that it is a family event. It has events and entertainment, not only for developers, but also for members of their families, including children. During the day, everyone who is interested listens to reports, and in the evening there is an informal afterparty by the fire, where guests can talk about professional and not-so-professional topics.
What was our report about?
Evrone's Python Teamlead, Artyom Innokentiev, gave a presentation at the conference. For him, it was his debut as a speaker at a large and respected conference in the community. In his speech, Artyom predicted what to expect from pattern matching in the next version of Python.
This is a new, long-awaited Python feature. Pattern matching is used in many other languages, however, Python developers were wary of this innovation. For a long time, they have successfully used other tools to solve the problems that pattern matching potentially solves. Whether this will simplify work and facilitate other aspects of work is not yet clear. Artyom tried to answer these questions.
To prepare his speech, he spent several months digging through drafts and discussions and looked into other languages ​​to make his predictions. In his talk, he presented the best use cases for pattern matching and demonstrated a lot of "trees".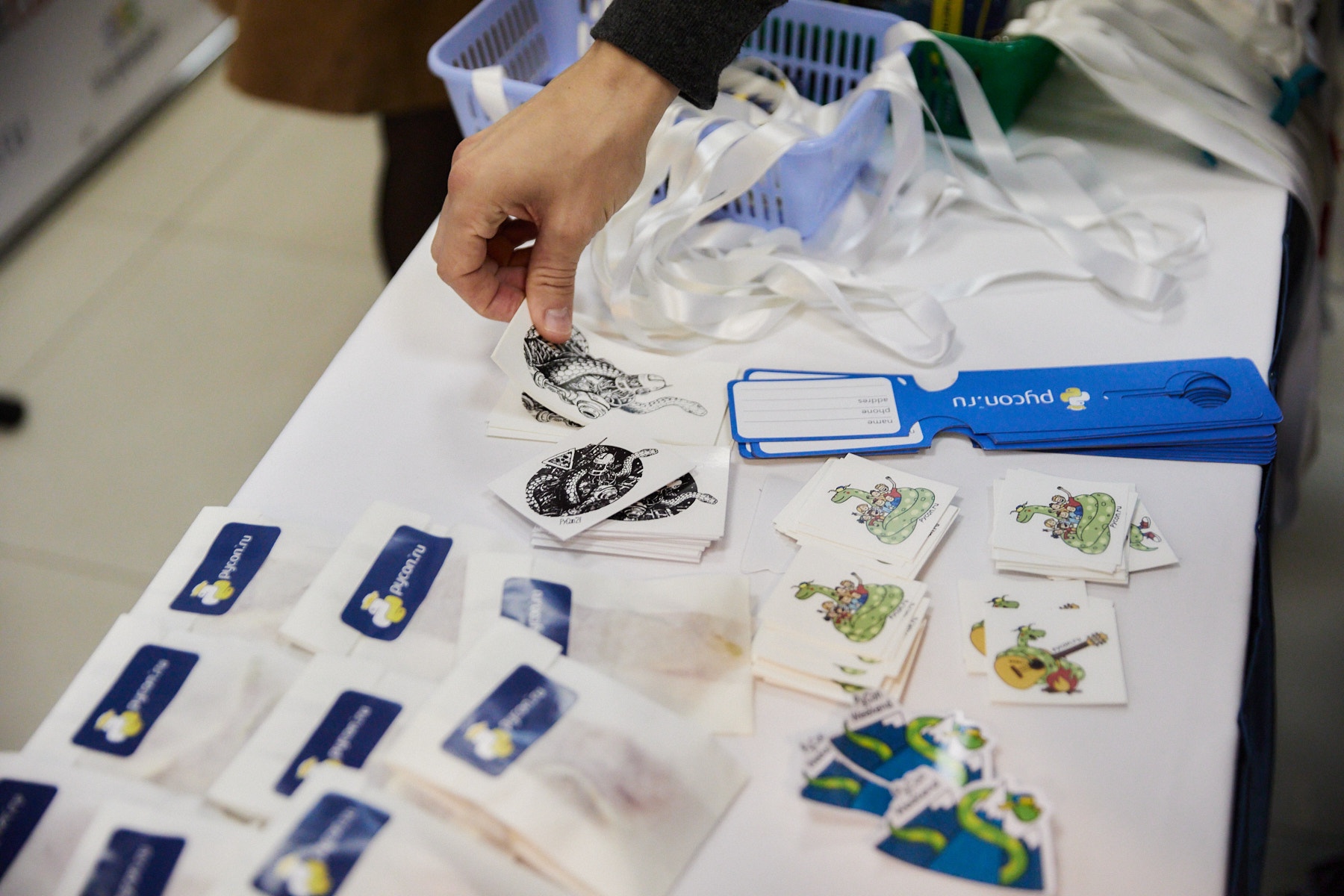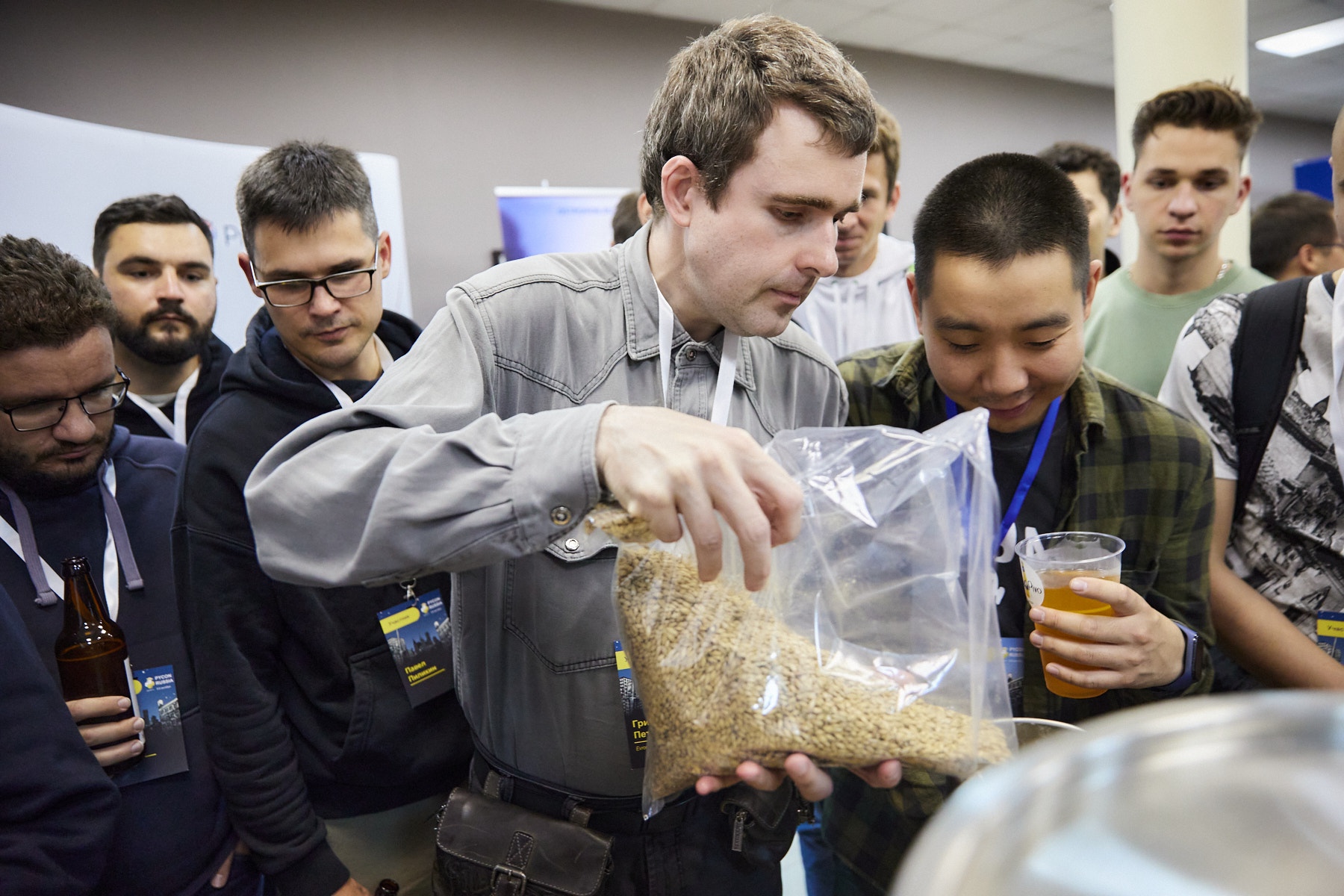 How we prepared
Since this was Artyom's first speech at a large conference, his more experienced colleague, Grigory Petrov, DevRel at Evrone, helped him prepare the report. He himself gave many presentations at PyCon and is also the organizer of the Moscow Python Conf 2021. Grigory helps our developers reach new levels by speaking at conferences. He has been successfully doing this for a long time and has even come up with his own methodology for preparing speakers.
I like to compare it to playing the guitar. At first, a person repeats the movements with their fingers every day, and after a month they can play many of the chords. Preparing speakers is the same. The system consists of memorizing simple actions for 15 minutes a day for a month or more. And then the person goes on stage and gives a report by themselves.
While this is a good comparison, the reality is a little more complicated. Our speakers work according to a special system of keywords and do not see the slides during the speech. We prepare the slides for the viewers and use other prompts to help the speaker. The overall technique can be broken down into three steps:
Repetition. This is the best way to memorize information, like you did in school. The only difference is that you need to use a system of keywords, rather than memorizing the text of the speech.
View from the outside. This helps you understand weaknesses and quickly fix them without repeating them a thousand times. You can do this by recording yourself on video. By repeating this trick several times, you will be able to derive the ideal formula for your performance.
Training in public. It is worth it to simulate the situation and try to speak to an audience: family, friends, colleagues, a cat, etc. You will learn how to address the audience and monitor their mood. We at Evrone help our colleagues with this stage by allowing our speakers to give their reports at internal meetups, before they have to give them at conferences.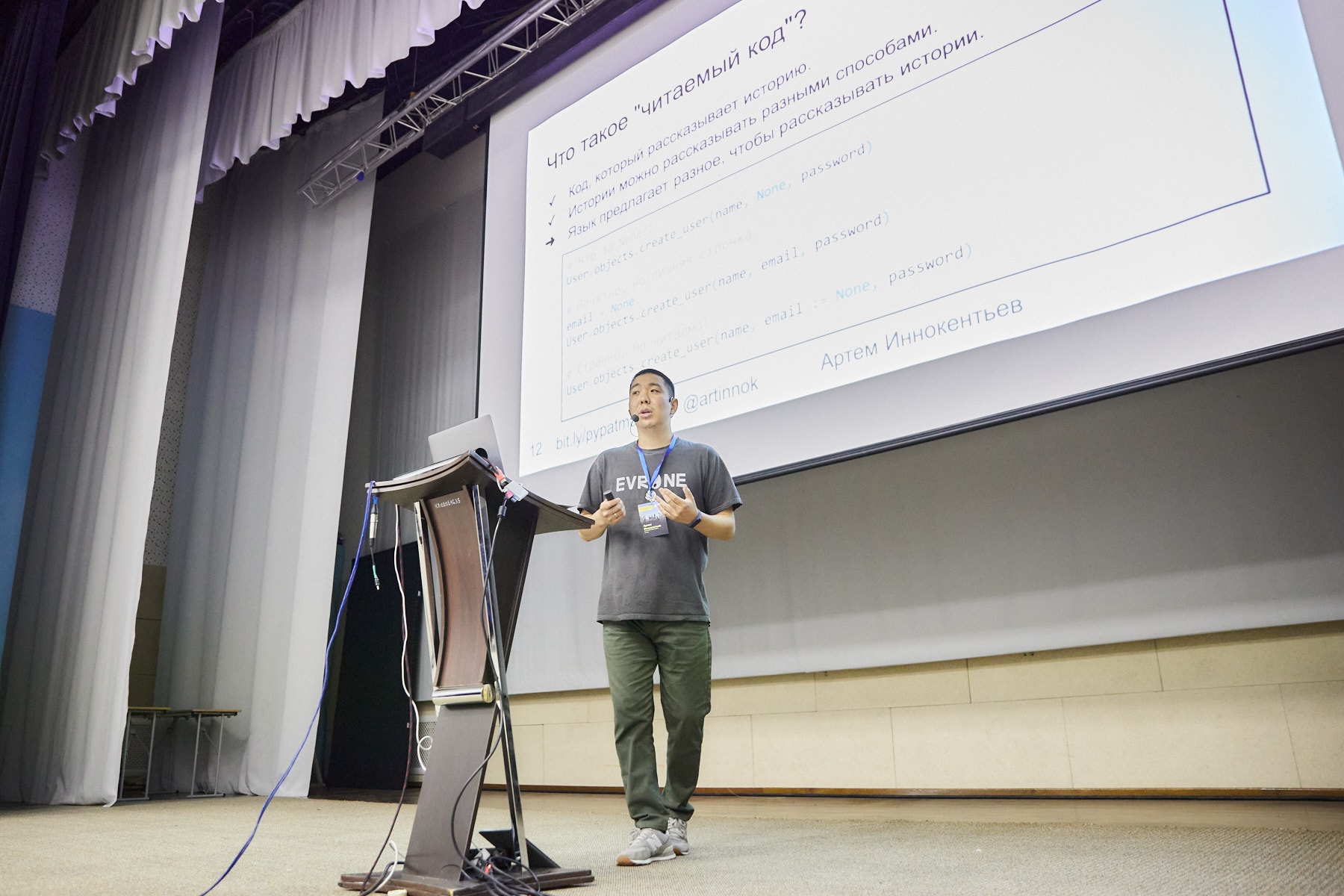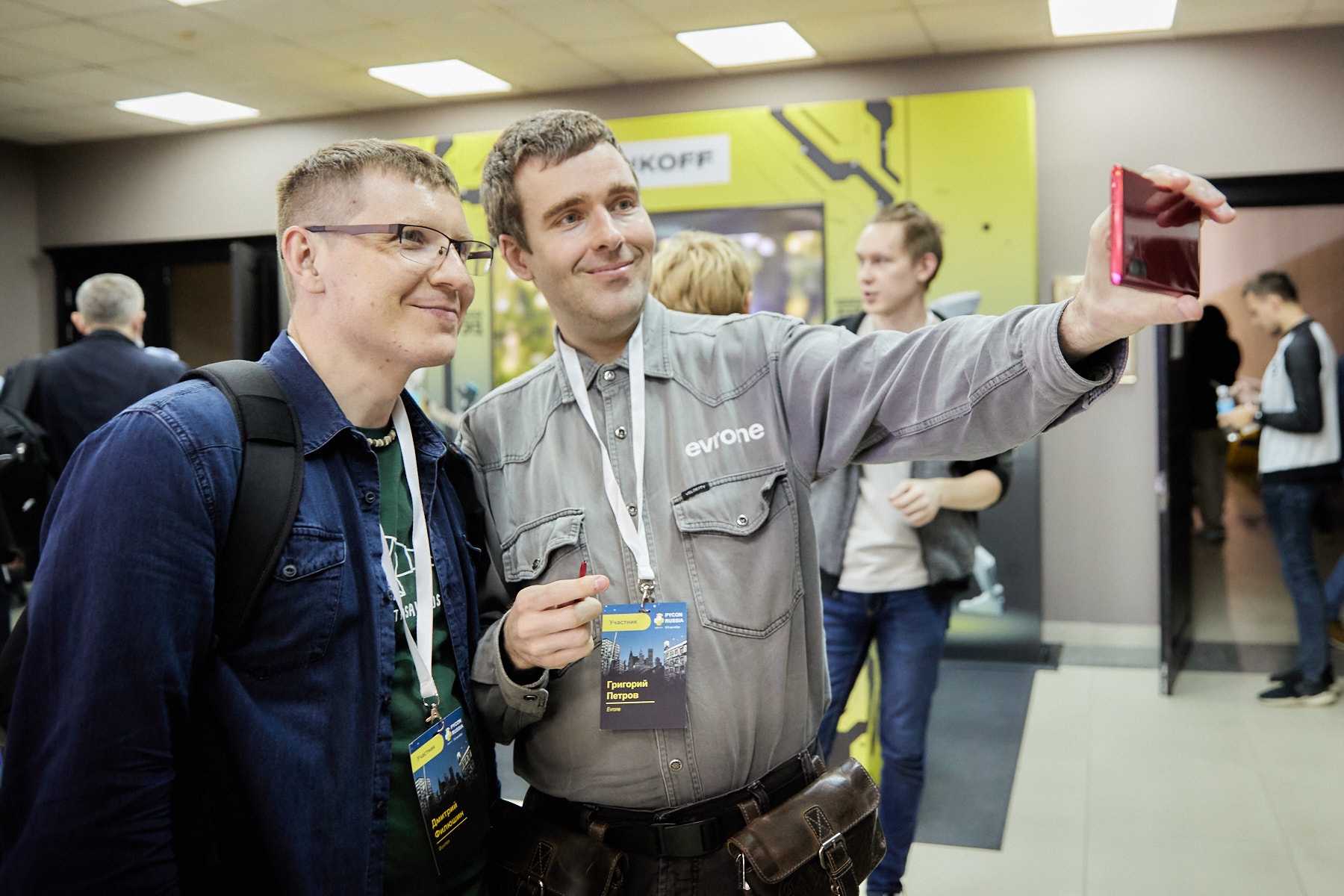 This is how we prepare our speakers for all conferences, not just PyCon. Our specialists speak at Highload, Teamlead Conf, and other major events. Evrone also organizes RubyRussia, the largest professional Ruby conference in Russia. Grigory Petrov has been busy preparing speakers for RubyRussia 2021, which will take place online September 24-25. The program has already been announced, and you can watch and register here.
Frequent training paid off. I had a clear vision of how to present each slide. At the conference itself, it was breathtaking because of the excitement, but thanks to the preparation, I clearly remembered what to talk about and in what sequence. It was an interesting challenge that changed my attitude towards public speaking in front of a large audience. I think I got through this challenge.