Quality Assurance meetup by Evrone team
We held the fifth Meta/conf meetup in Voronezh on December 7 of 2019. We spoke about the evolution of the QA engineer job, the first steps, and the necessary skills in the career of a QA. Moreover, we discussed the automation of functional testing of the distributed systems and the evolution of the Selenium tool for web automation.
The QA Meta/conf meetup was the first meetup for our QA Lead, Tatyana Sukhodolova, where she performed as a speaker. She spoke about the common mistakes people tend to make while preparing the CV for the job they want to apply to and explained why even competent professionals are not protected from failing a technical interview.
We at Evrone welcome the enthusiasm of our team members to present at the professional events as speakers. We believe that it helps them to develop expertise as specialists in the field, and gives an excellent opportunity to share their experience with the broad audience.
How the QA meetup went?
Every Meta/conf meetup is not only a range of engaging professional reports, lively discussions, quizzes from the hosts, but also an opportunity to talk with the speakers during the coffee breaks, and a great chance to meet colleagues from different companies.
The QA meetup gathered over 250 attendees in December of 2019, including the QA engineers, web and mobile developers, the product owners, and team leads. Over the past few years, the development standards and requirements for the quality of the code have significantly changed. We are glad that when attending the Meta/conf meetups, the participants can learn something new about implementing testing practices in their teams, determine the most effective tools that help to automate the processes and share the methods in solving the most common issues.
Here are the links to the videos:
Oleg Musienko, QA Automation Lead at DataArt. Evolution of Selenium WebDriver
Tatyana Sukhodolova, QA Lead at Evrone. The CV common mistakes
Leonid Kobrinets, Regional QA Manager at Netcracker. QA Lead Evolution
Irina Kuznetsova, Senior QA Engineer at DataArt. The first steps in the career of a QA Engineer
Vladimir Shishkin, Senior QA Automation Engineer at DSR Corporation. Automation of functional testing of a distributed system
What is Meta/conf?
Quality assurance meetup was part of the Meta/conf event series. Meta/conf is a project of Evrone, which we carry out with the support of our beloved partners. We believe that cool events for developers should be held all over the world and we want to "change the meta" by organizing IT events in Voronezh.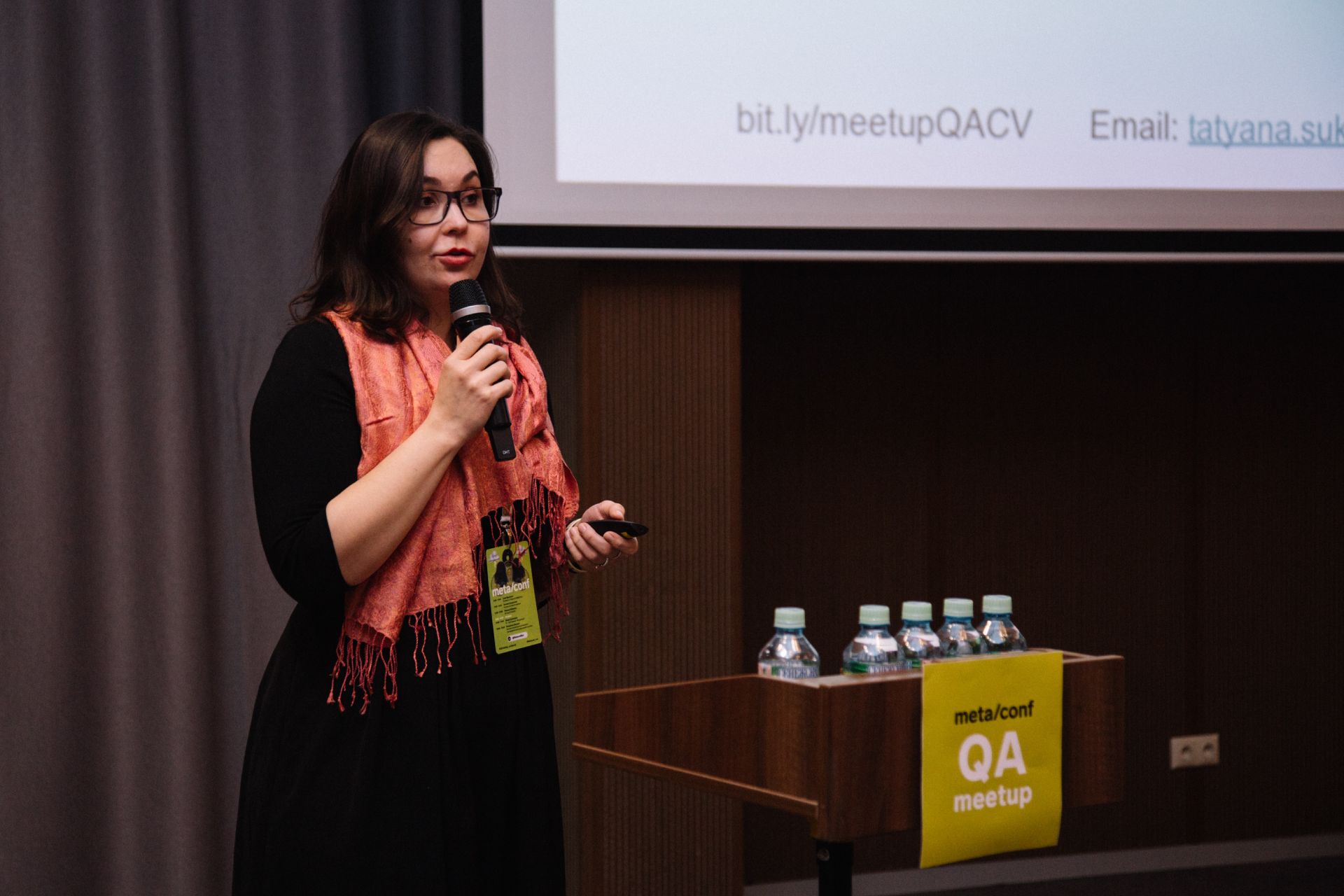 The format of the events is very cool. The participants are interested in getting new knowledge. At the meetups they have a chance to communicate with companies, and explore growth opportunities.
It feels like all the attendees are from the same company: the conference unites everyone with its friendly and heartwarming atmosphere.