Gamification platform
The challenge
We were approached by a client who wanted to build a motivation system for employees that would transform routine work into a game process and at the same time allow them to keep track of the efficiency and productivity of each employee. Understanding and analyzing data was essential for making a decision within a system, and building an analytical system appeared as a solution for complex and large datasets of the client's company. Work&Play team were aware that they could benefit from such BI and that analytical systems become in hand for every possible user as it enables improved integration, information delivery, and analysis.
The solution
We have developed the project and all the ingredients for its successful kick-off starting from design, identity, mockups, screens to the architecture and the system itself from scratch in six months. We built the system using Ruby on Rails for backend and React for frontend, allowed it to turn routine work into a gamified competition with the employees as its participants. All work plans, goals and key performance indicators of employees are transformed into gamified tasks, and the data on how participants actually worked falls into the game. As soon as the employee completes an assignment, the game automatically issues a reward and game points. All game assignments propel employees forward to victory. Every month is a new competition, the winner is the participant who scored the most points. Work&Play is a modern way of motivating staff based on gaming principles.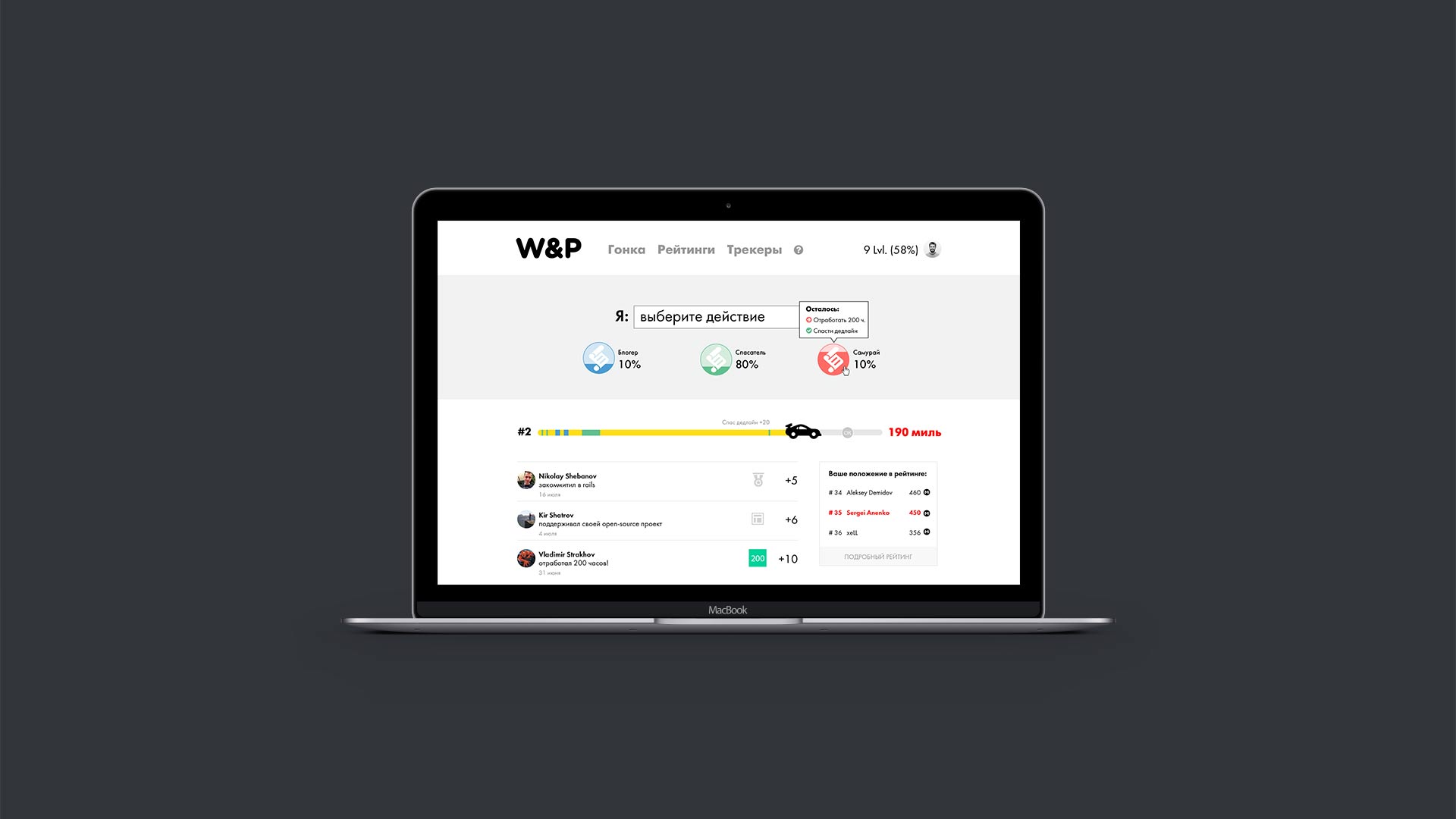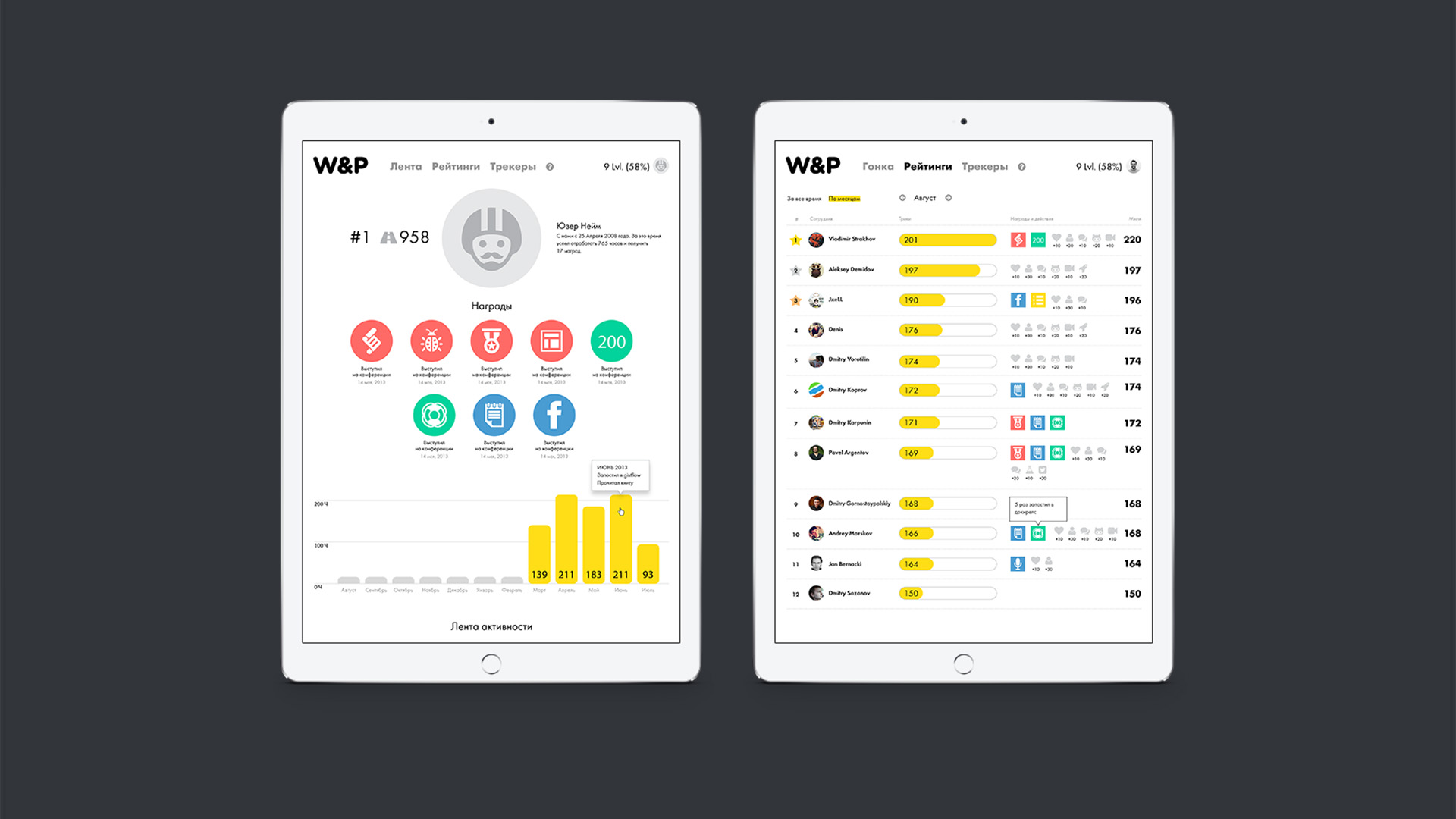 The platform
Work&Play is a complete solution. It adapts to a business task thanks to its flexible configuration system. We integrated the ready-made templates that let the users customize the system for the goals of their own company. The users can change the images that define the theme of the competition. Customization helps them integrate the motivation platform into the corporate culture.
Among the features that the system has are: competitions, ratings and contests, news feed with the achievements of colleagues and teams, employee and team profiles, the shop and auction prizes, game resources and game currency, push notifications.
The platform stores the information about the activity of employees, the summary of the results and achievements of each of them, and provides the tools for managing and forecasting the efficiency of the employees.
Building your own business intelligence platform is a great solution as it provides a comprehensive analytics solution for all of your data that helps your team better understand the levers that impact of the employees' work. Click here to find out how Evrone can help you build a BI platform for your company.
We had a wonderful experience working with a gamification project. We have created a product that helps market leaders such as Sberbank, Megafon, Alfa-Bank to improve their work processes.